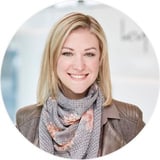 AS IF IT HAD GROWN NATURALLY: BRAIDED DESIGNER RUG IN ORGANIC SHAPES
A change of perspective opens the heart and the mind, and often has a horizon-expanding effect. When looking at the world from above, borders fade away and similarities and differences become much clearer. Eva Langhans was particularly taken with the fluid design language of human agriculture as seen from a bird's eye view, and this is the inspiration for her new braided rug design SHAPES.

A single line that begins in the centre and emerges into an organic form. The rug is created in exactly the same way. A single long thread nestles, row upon row, to form an amorphous structure. The material: robust polypropylene – which also makes the designer rug suitable for outdoor use – but with an
unusual, braided and sewn finish that seems almost natural.
IDEA AND IMPLEMENTATION
"I really like our waterrepellant rug MIXTAPE, the tried and true floorwear for indoors and outdoors. It comes in rectangular, round and oval and that's good. For a long time it seemed that was all that was possible. I wanted more, though. Then an old book I had bought while I was still in college fell into my hands again: "Bread and Salt" the aerial photographs of Georg Gerster, a pioneer of aerial photography. Agricultural areas shaped by circular irrigation or simply by topographical conditions. [...] the photographs [...] inspired me by their special aesthetics of recurring lines to continue working on my project of developing free and unusual forms. And so, line by line, shape by shape, I tried out what was possible. [...] We had to find new solutions for connections and seams, and the whole thing also had to be stable. It had to withstand a lot and be suitable for indoor and outdoor use.


The organic shapes also had to fit into a natural environment, not look too technical. For this reason, the yarn material was given a special structure. The result is a carpet that can cope with different contexts." - Eva Langhans, Creative Director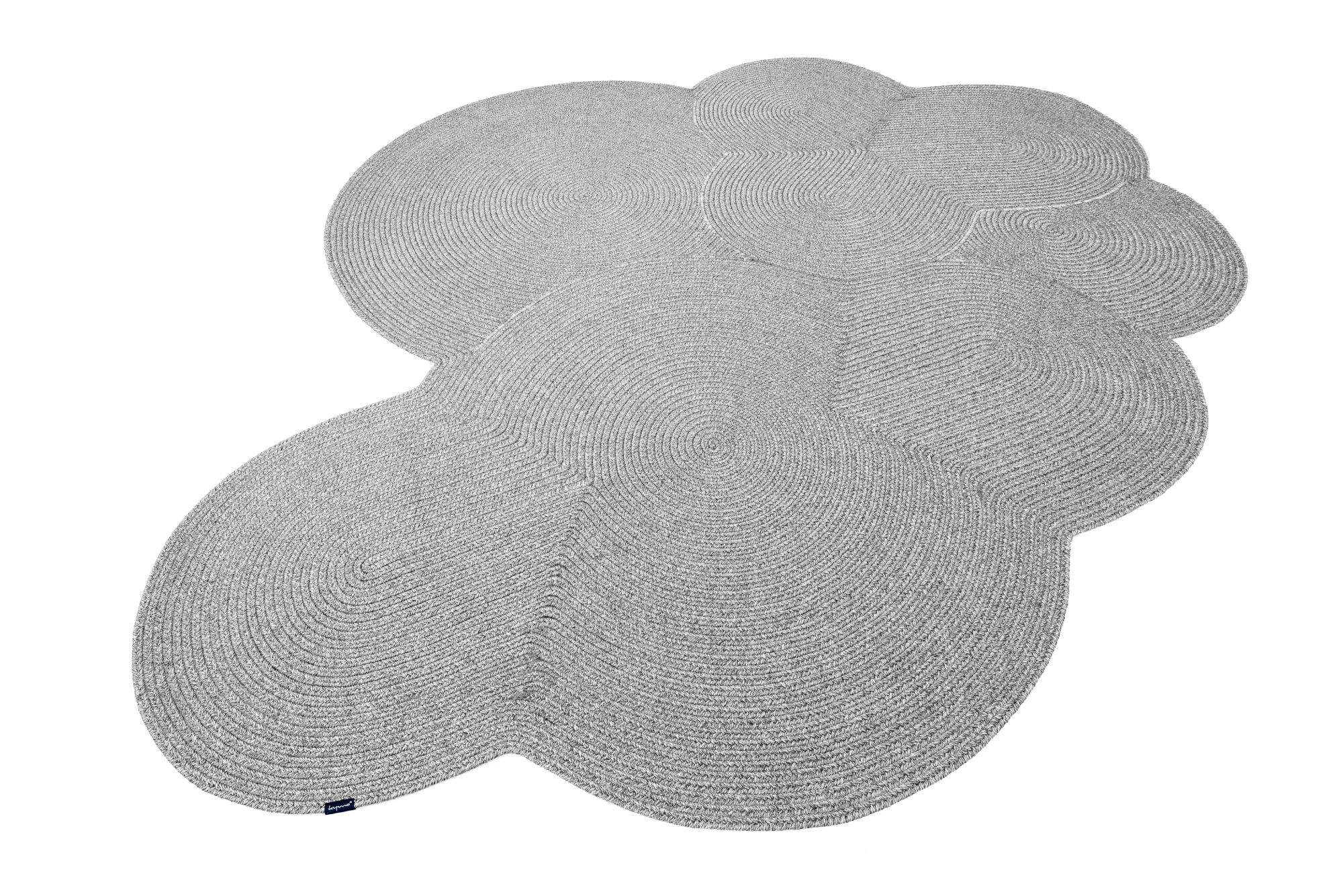 If you look at our new development SHAPES from above, you can feel like you are miles away in the sky. Like an aerial view from a great height, fine rows of braided structures gently wind around each other. Whether rice terraces, hill plantations or cornfields - each viewer will surely imagine his or her own map.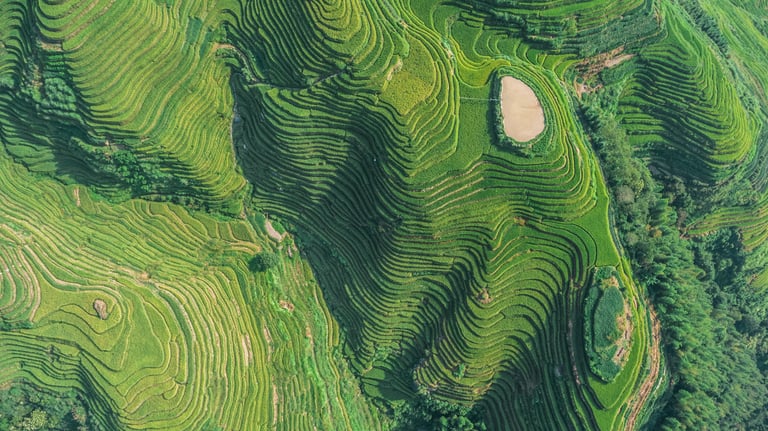 And just like millennia-old cultural landscapes, which are given their very special characteristics by human hand, SHAPES is also crafted by hand. The individual braids are made of such robust material that you can also place this extraordinary designer rug on the balcony or terrace, by the pool or in the kitchen.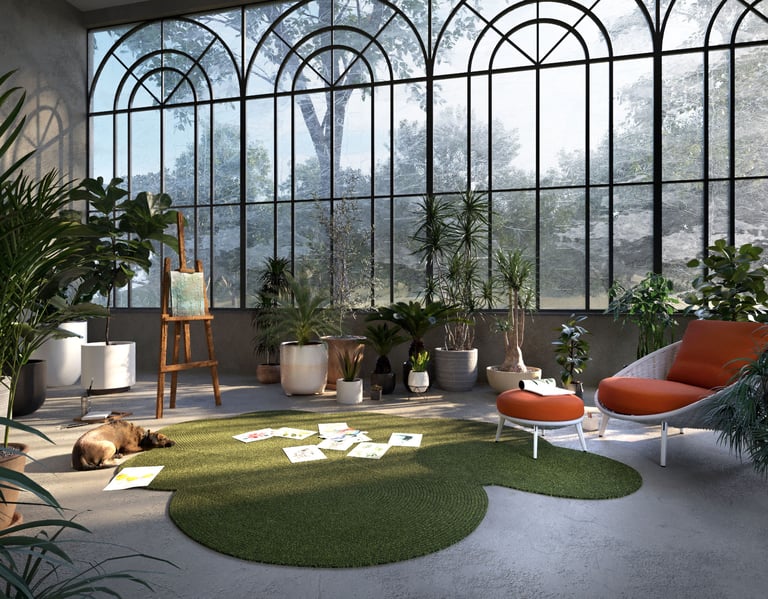 Its organic design goes particularly well with curved furniture. If you place something on the rug, we recommend furniture glides to reduce intense punctual stress on the material. In this way, the natural design language of our braided rug SHAPES will continue to serve you as a pleasant eye-catcher indoors or outdoors for a long time to come.
It is available in seven modern colours, special colours are available on request. If you have any questions about the product or other indoor or outdoor designer rugs, please contact us at any time! See all colours in our online shop:
Images:
3Designedly (1, 4)
Thomas A. Berger (2)
Fulltimegipsy (3)
Collections
Interior Design
Materials
Colour
Trend