The Finest collection book
The THE FINEST collection book also comes as PDF file.
Download now
Tradition meets Design
"Originality and naturalness are among the most important values of our modern time. We want to be authentic and genuine, we long to be at one with nature, we handpick the ingredients that go into our lives every day. These are desires we unite in THE FINEST. Carefully selected materials that reflect incomparable beauty because of their natural irregularity, only truly brought to life through the handwork of masters in their trade."
Denis Türker Managing Director kymo GmbH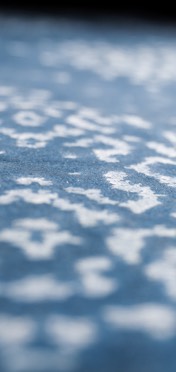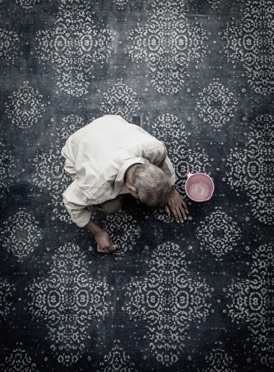 A sublime synergy between nature and artistic handwork
THE FINEST. Design excellence. Profound, professional handwork. The most exquisite materials offered by nature. Drawing on a tradition going back millennia, artistically hand-knotted, each carpet is an expression of individual character, a statement representing everything but rigid, modern mass production. The expression of originality.
The nuances of knotting
Creativity calls for cooperation... which is why our carpets pass through the hands of many and experienced experts in the making. This concept runs down the backbone of everything that goes into THE FINEST.

The carpetmakers capture the unique atmosphere of their surroundings – compositions of the rugged mountains of the Himalayas, the picturesque river landscapes of India and the tropical forests of Thailand. Mostly traditional, family-run enterprises, they have succeeded in remaining true to our respect for nature and attention to detail. For generations, many fathers passed on the secrets of their handwork to their sons. Even today, a whole host of experienced master craftsmen continue to weave each carpet completely by hand, turning to exactly the same tools as their ancestors.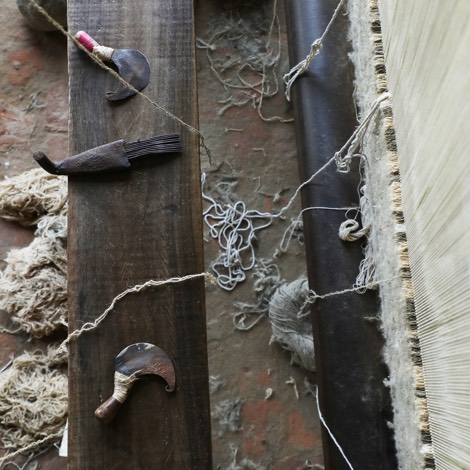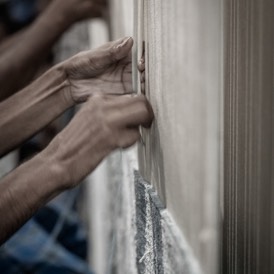 Special in subtle ways
Handwork. In every twist and turn. From carefully spinning the yarn to chain-stitching every edge on every carpet. The life and soul of THE FINEST. As is every yarn, born of nature, each with its unique touch and feel. Each with its different thickness, feel and lustre. Skilfully spun by the spinner, sometimes looser, sometimes tighter, carefully permitting the chosen pigments to permeate each chosen fibre.

The product: a vivid manifestation of colour, each unique in its subtle differences. A one-off, one-of-a-kind example of THE FINEST.
Enchanted by each knot
The hallmark of perfection. Behold a carpet sporting a label that says THE FINEST and you know that every carefully crafted knot was merely an elemental ingredient of something much mightier. Tying each knot took superlative dexterity, the keenest eye and – perhaps most importantly – patience, the prudence and consideration of the worker who knotted this work of art.

Handknotting is indeed a unique art form that above all needs one key ingredient: time. It takes 125 hours to weave 155 thousand knots and produce just a single square metre of the finest carpet. Each painstakingly conceived, the designs of deliberation. The finer the yarn and the more intricate and tighter the knot, the more refined and more artistic the resulting pattern.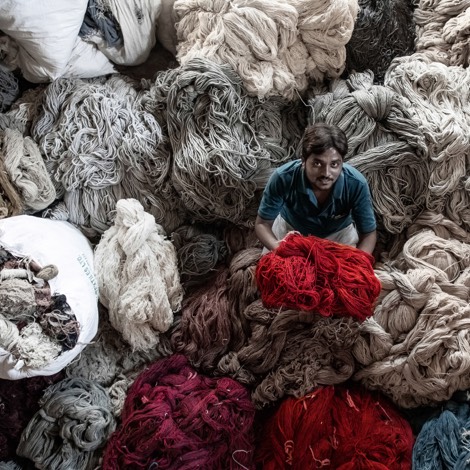 A treasure-trove of mother nature
The epitome of luxury. Gloriously soft yet strong and hard-wearing, superbly shiny and pleasantly uniform – come hot or cold. Because only Mother Nature knows how to deal with its innate diversity. And few will disagree that silk, mohair and new zealand wool are such treasures of nature, meriting their role as the underlying motivation behind THE FINEST concept.

The almost endless strands of Chinese Mulberry silk are believed to be the finest fibres that can be woven by the human hand. With its luxurious lustre, this silk has been the object of fascination of emperors and kings since time immemorial. Originating from the Angora goats of South Africa, the mohair in our carpets is also very different – compared to sheep's wool, it is much finer, offering unique shine and making it ideal for regulating warmth and moisture. Our wool comes from the endless green pastures of New Zealand. This wool is so wonderfully soft to the touch and its matt composition so subtle and understated, it's spellbinding.

All of our premium yarns are delicately spun and dyed by hand. As a result, they will contain small, natural irregularities – an intrinsic ingredient of the unique heart and soul of each carpet.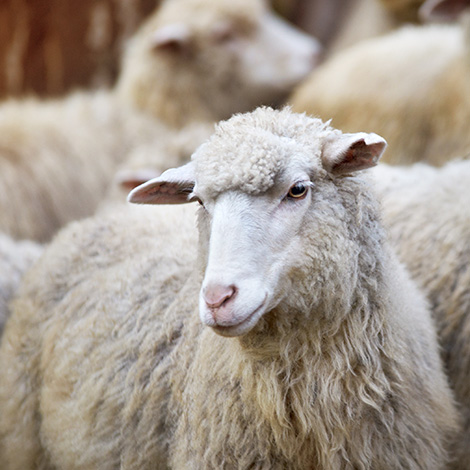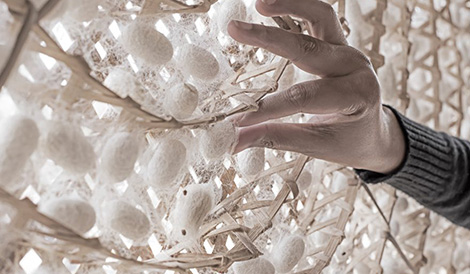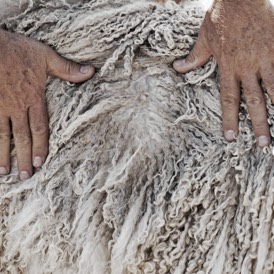 Textures
Unique and of timeless elegance. A Floorwear® made from the essence of the finest raw material, carefully handcrafted and with each knot a work of art in itself.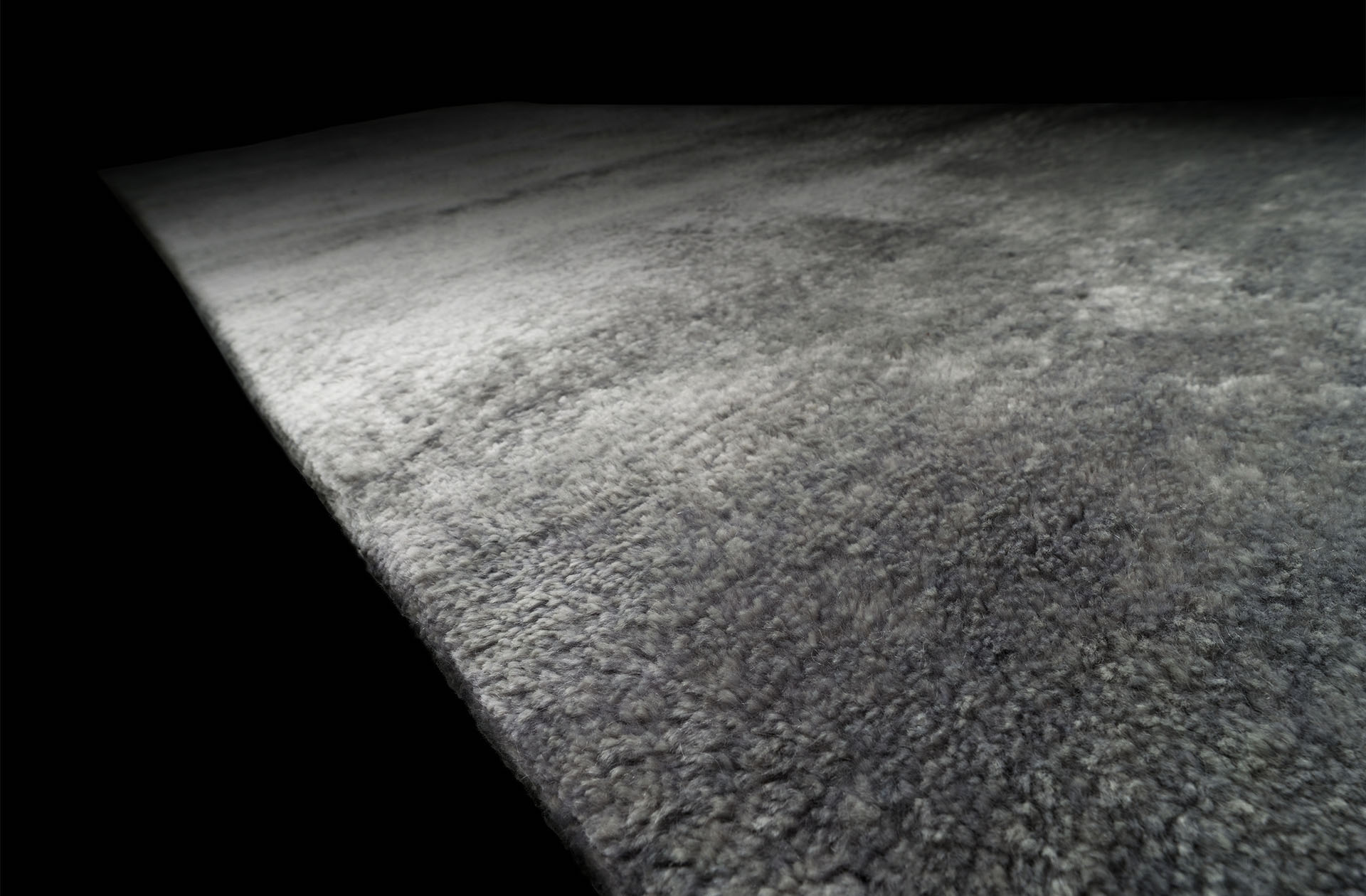 The Finest
Mohair 95
Mohair handknotted
95.000 knots per m2
The noble yarn from the hair of the Angora goat is hard to beat in its fineness and is one of the highest quality and most exclusive wool fibers from nature. Exquisite and yet completely different! THE FINEST mohair 95. Because less is so often more... Fewer rotations during spinning give the yarn more volume and room for the color pigments to unfold. Fewer knots result naturally from the thicker yarn and, in the Persian knotting technique, emphasize the carpet's very own character. This creates an unmistakable roughness that could not be more original. As a counterbalance, an intense gloss finish comes at the end, which finally makes the look perfect. Luxurious heartiness in 95-thousand knots.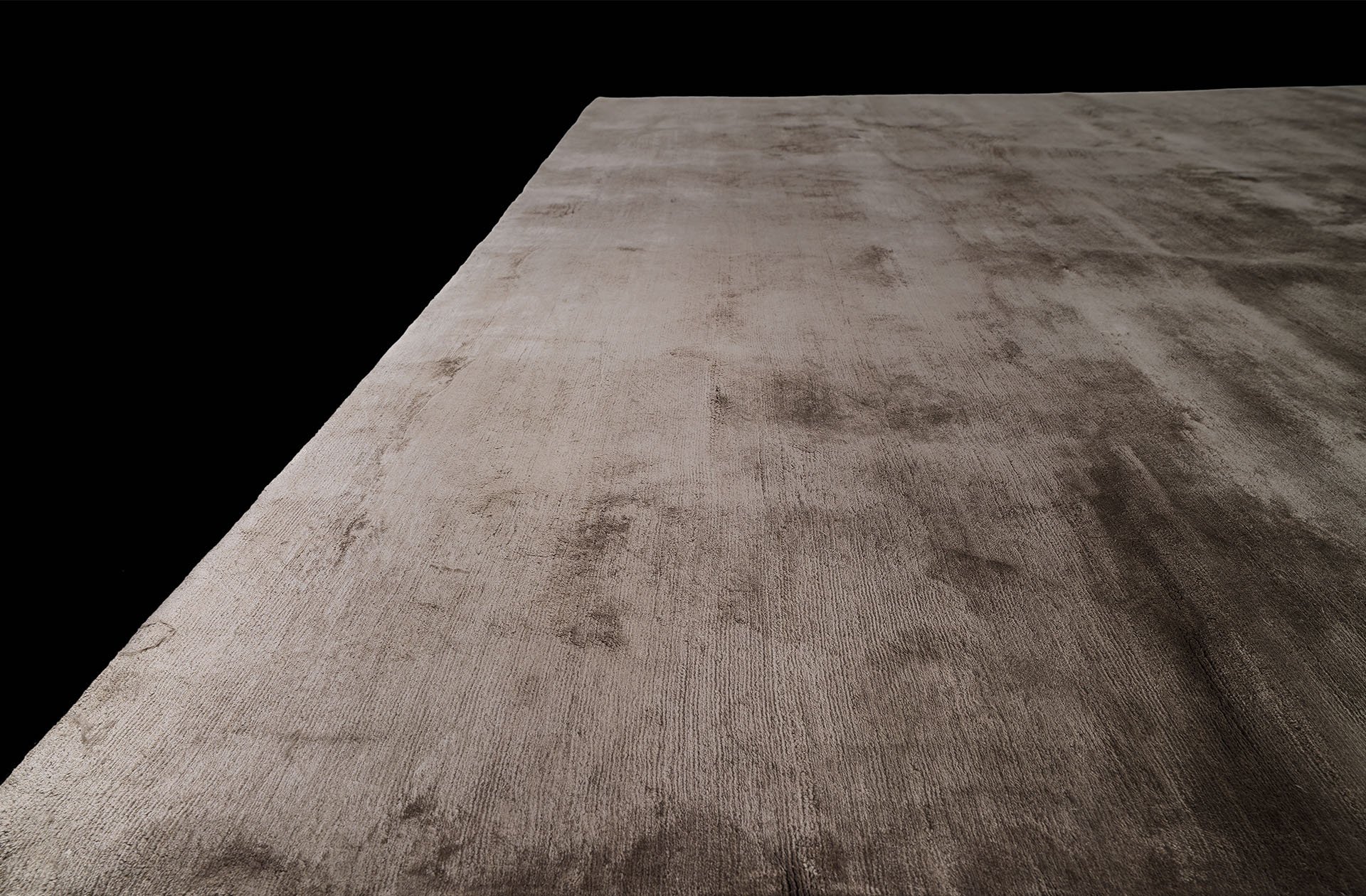 The Finest
Silk 155
Silk handknotted
155.000 knots per m2
Elegant, intense and oh so mesmerizing. THE FINEST silk 155. Made of pure Chinese mulberry silk, knotted in countless hours, it is the epitome of luxury. And especially in classic knotted carpets, silk has a long tradition, but in this case it is wonderfully simple and without any pattern. As one of the most valuable fibers in textile processing, silk is prized for its incomparably soft feel and yet impresses with its durability. In its natural elegance, THE FINEST silk 155 captivates with its multi-layered sheen as well as its wealth of details and fine color nuances. In just one square meter, around 155 thousand Nepalese knots are strung tightly together, conjuring up a true work of art. THE FINEST in its purest form.
Patterns
Valuable yarn. Filigree handwork. Fascinating designs.
The finest natural materials combine to create an ensemble of art, tradition, and craftsmanship.
A multitude of Nepalese knots combine the finest New Zealand wool and delicately shimmering silk to create a total work of art with impressive contrasts and fascinating plays of light.
Buyers Information for The Finest
Our THE FINEST collection is exclusively available via some hand-picked retailers and directly with your contact person at kymo. Get in contact with us and we'll help you to get your exclusive piece of THE FINEST floorwear as soon as possible.
Contact
thefinest@kymo.de
Dealer locations
North America
Denver –

Studio Como

New York –

ddc

San Francisco –

DZINE

Vancouver –

Living Space
Europe
Athens –

Deloudis

Munich –

Boehmler

Oslo –

Expo Nova

Warsaw –

Idea MM
Asia
Doha –

Almana Maples

Tel Aviv –

Habitat