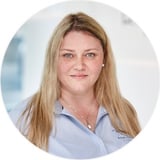 AT HOME OUTDOORS: OUR BEST OUTDOOR CARPETS FOR THIS SUMMER
When the weather is nice, we are magically drawn outside… The sunshine, the fresh air and the sounds of nature make us happy and balanced. This led to the trend to design outdoor areas just like indoor areas: Tables, chairs, sofa landscapes and last but not least carpets to connect the furniture and protect bare feet from hot grounds.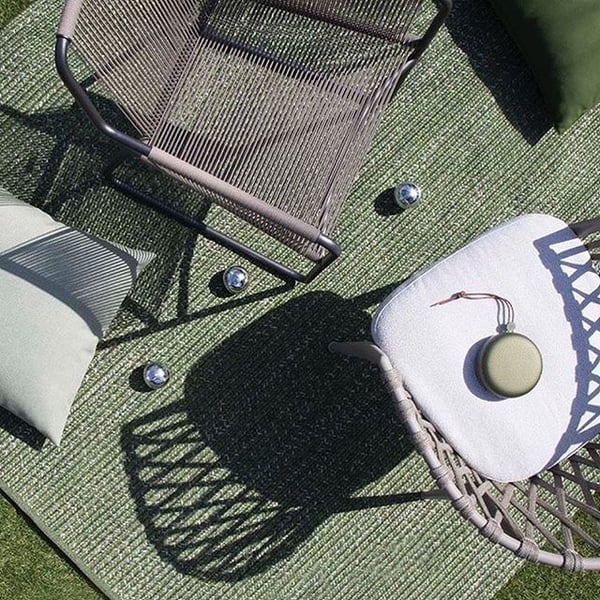 The kymo collection includes outdoor carpets for a wide variety of interior styles and applications. However, they are all connected by a construction made of 100% hard-wearing plastic fibres such as polyester, polypropylene or recycled PET.
This makes them a good choice not only for balconies and terraces, but also for damp rooms such as bathrooms or kitchens. We are presenting our strongest models in the following. If you want to extend the lifetime of your outdoor edition, we have collected some information on how to take care of rugs for outdoor areas further down.
MNML 101 OUTDOOR | INDOOR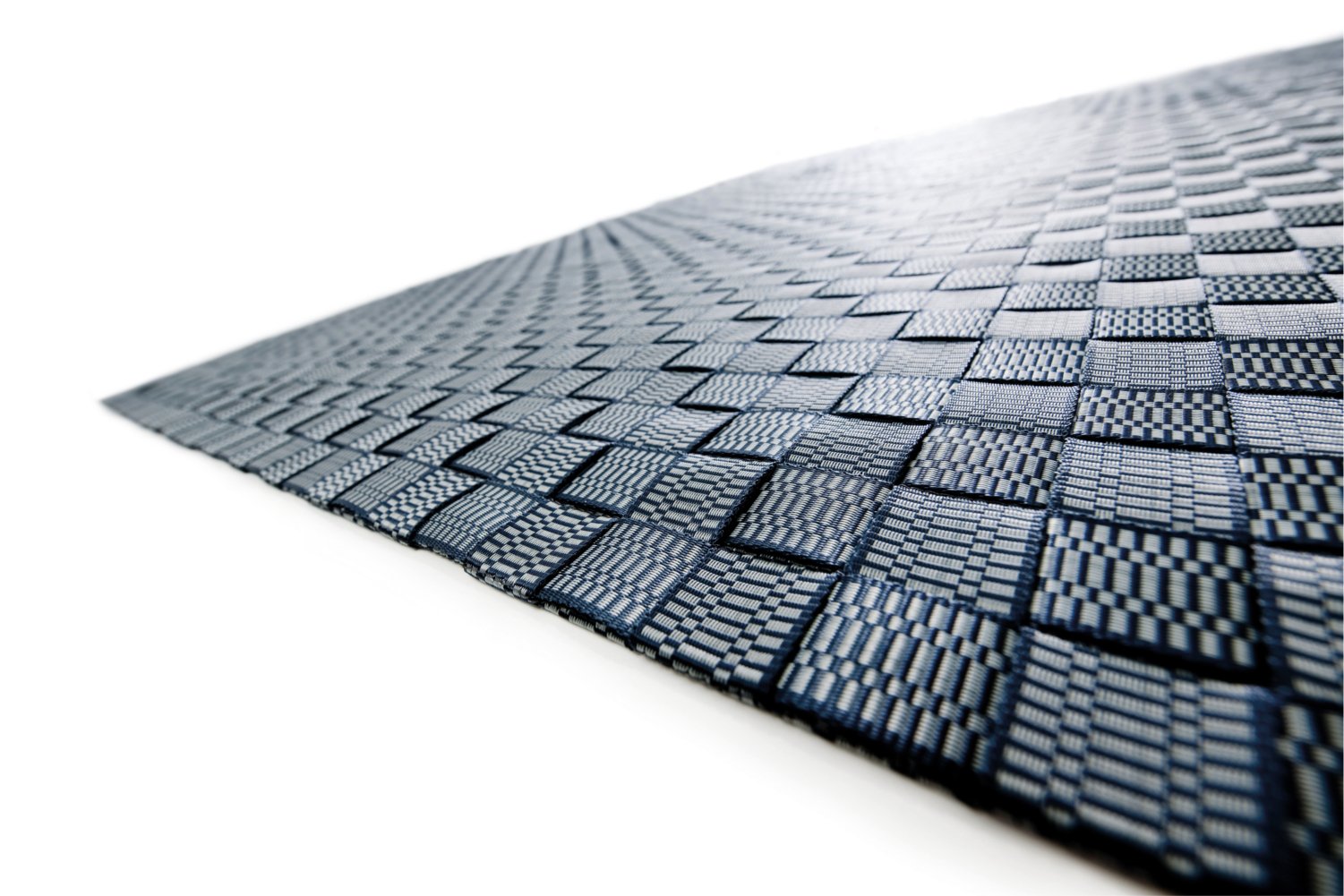 Inspired by belts used for high-altitude, alpine climbing equipment, the MNML 101 OUTDOOR | INDOOR's polyester webbing guarantees extreme strength – which doesn't make it just incredibly smart, but suitable for outdoor use too. For its outstanding design quality it was awarded with multiple prestigious prizes, among them the iF Product Design Award and AIT Innovation Prize.
MIXTAPE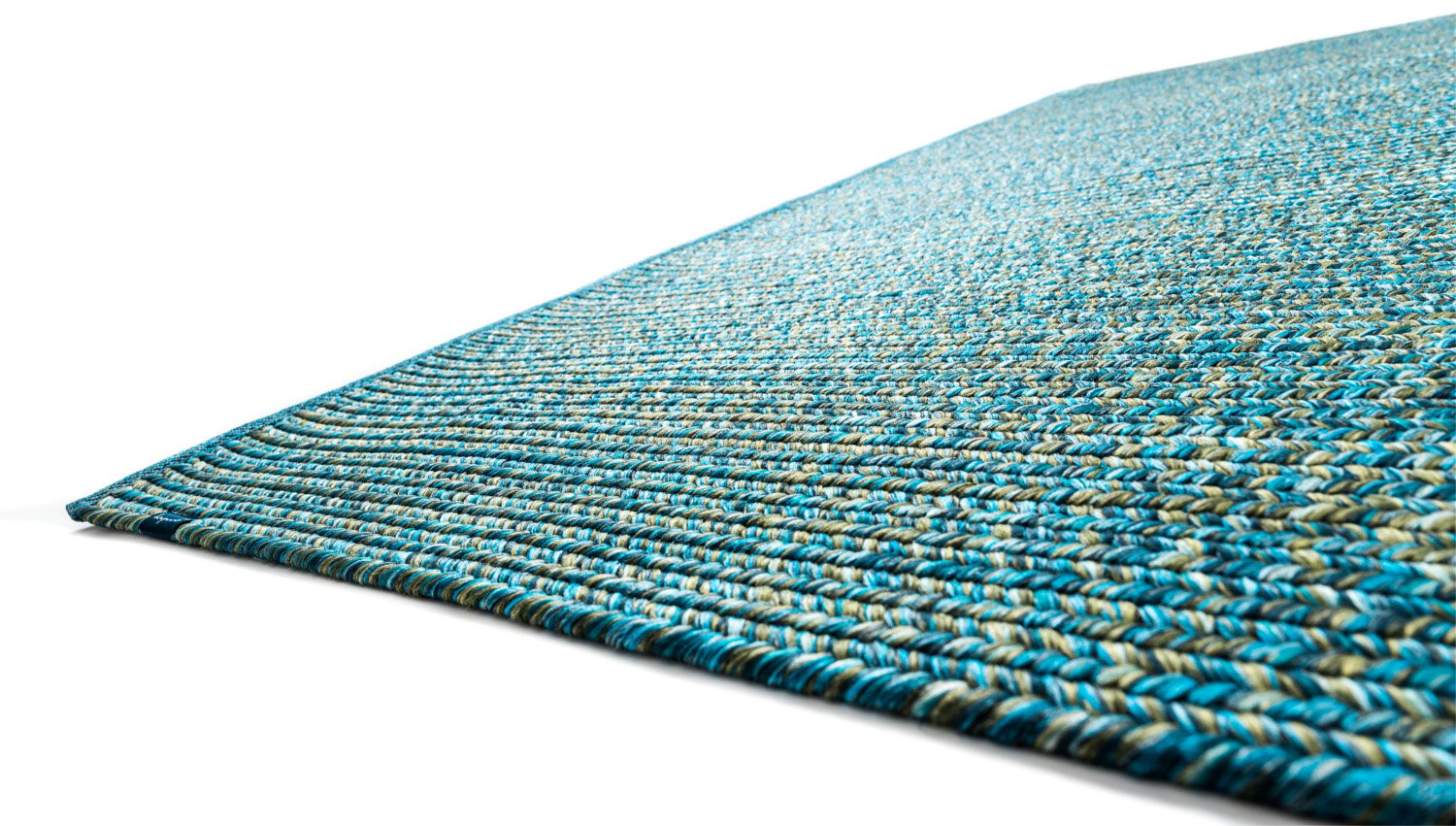 Composed of intertwining fibre strands, pulled together to form a harmonious picture of perfection. The fluctuating intensity of hues lends each individual braid its own vivid look and feel. This floorwear is made from extra-strong polypropylene and is thus also suitable for outdoor use.
Or maybe it will blend in with the bathroom. Perhaps it will be used to add the finishing touches to a kitchen area. If it's a robust and water-resistant creation someone is looking for, something to add atmosphere to a room, our MIXTAPE carpets fit the bill! Available as rectangular or round version.
JUNGLE

Rainforest. Birds twittering away and monkeys calling out to one another. Shadows gently flicker across the forest floor. An attack on the senses. The dense canopy of trees protects against the dazzling sunlight and is the inspiration for this design by Eva Langhans. And the most beautiful part of it all? Not only is this design inspired by nature, the rug is as green as the rainforest itself with its pile material made from 100% recycled PET.
TWILIGHT

Long shadows gently resting upon your skin after a beautiful summer's day. Shafts of sunlight shoot diagonally through the leaves. The leaves rustle peacefully in the warm wind. Eva Langhans perfectly captures this sensation in her piece that exists between light and darkness – Twilight. For the production of this rug's 100% recycled pile material, used plastic bottles are melted down and spun into a strong, weather-resistant yarn.
CARE INSTRUCTIONS FOR OUTDOOR CARPETS
You should keep a few points in mind in order to enjoy your Floorwear® for as long as possible. Our outdoor carpets are all UV resistant. Please note, however, that intensive sunlight and strong artificial light over a longer period of time can impair the colour brilliance of the carpets. If the carpet is in a sunny place, it should be rotated regularly.
Rotating the carpet regularly also prevents mechanical stress from occurring in the same places (e.g. walking tracks). Our outdoor carpets can be cleaned very easily using a garden hose. Hang the carpet up to dry if it is very wet: This is generally recommended, especially for carpets in shady places, to avoid mould stains.
We recommend storing the carpets during the autumn and winter months, e.g. in a dry cellar or utility room. Please roll the carpet tightly onto a cardboard core and store it lying down to avoid pressure marks and sprains. The next summer will come around for sure!
Photos:
(2) Simon Cook Agencies
(3), (4), (6), (7) Thomas A. Berger
(5) Benni Groeninga / Borek Outdoor Furniture
Collections
Interior Design
Materials
Trend