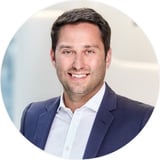 RUG ART MEETS HOTEL À PARFUM: KARIM RASHID X KYMO AT MAGNA PARS HOTEL MILAN
Karim Rashid's modern-yet-organic designs have unquestionably catapulted him to the heights of all-time dazzling designer stardom. But anyone can experience Rashid's holistic design language up close – when visiting one of the many hotels worldwide that bear his signature, for example.
A guest in a hotel designed by Rashid should enjoy a welcoming feeling on entering thanks to the rounded design language.
Rashid's product designs are iconic too and, while they contribute to the overall spatial concept, always surprising. Recently, one particular piece was created in collaboration with kymo: the handmade, one-of-a-kind rug, 'Echo', shown on display here at the Magna Pars Hotel in Milan.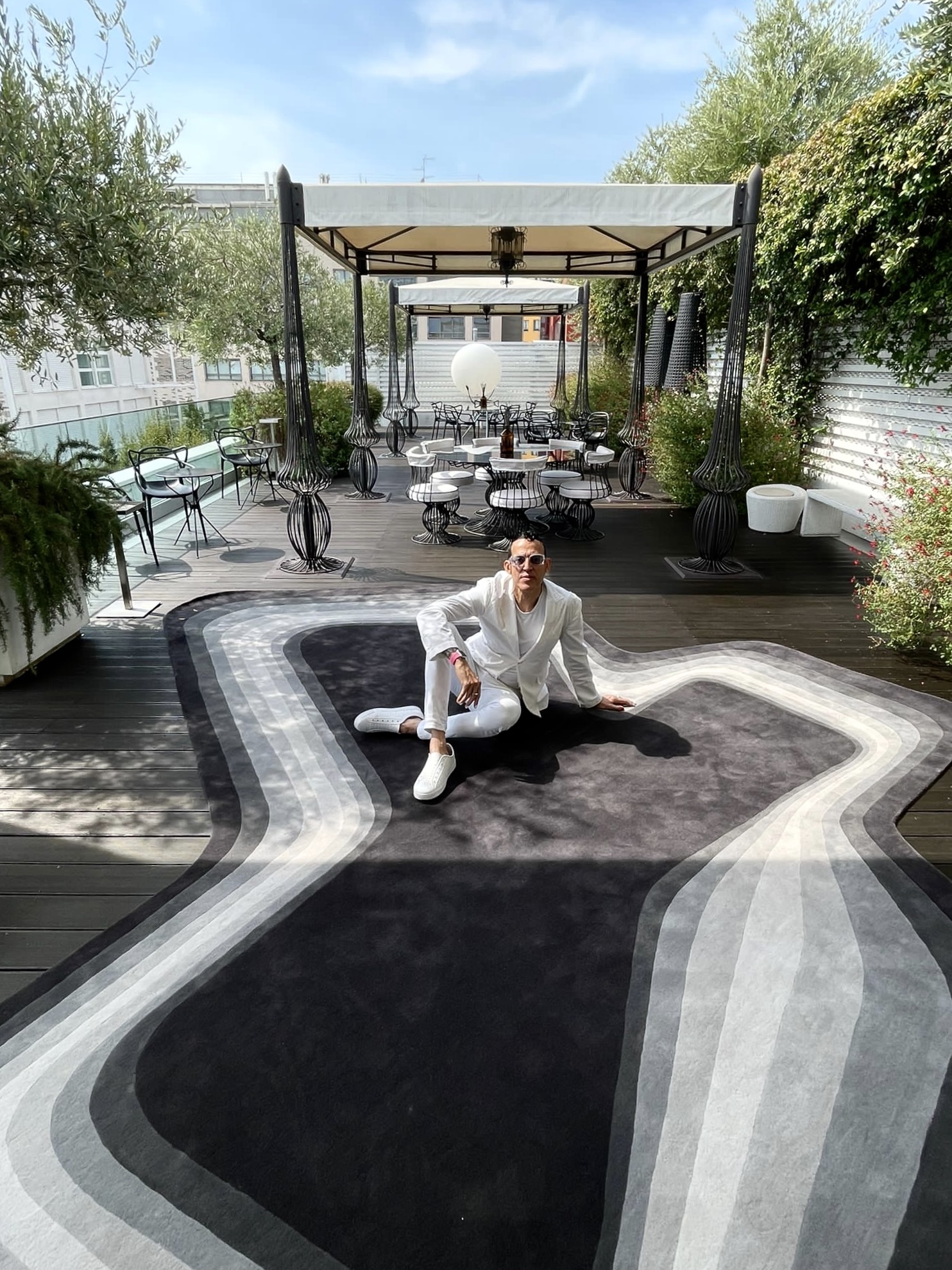 The rug is called 'Echo' because its individual rings gradually lose their brightness, only to be restored towards the centre of the rug – reflected like an echo.
The impressive, five-metre length offers sufficient space to accommodate an expansive sofa for those visiting the hotel lobby, for example. The colour gradation from black to grey combines with a black leather sofa particularly well. Designed as a seating island in the same organic Y-shape, several visitors can take a seat in the centre of the room.
Without a central sofa, 'Echo' also functions as an eye-catching piece for any hotel visitor – as shown here, for example, with Rashid and General Manager, Barbara Rohner, on the breakfast terrace of the Magna Pars: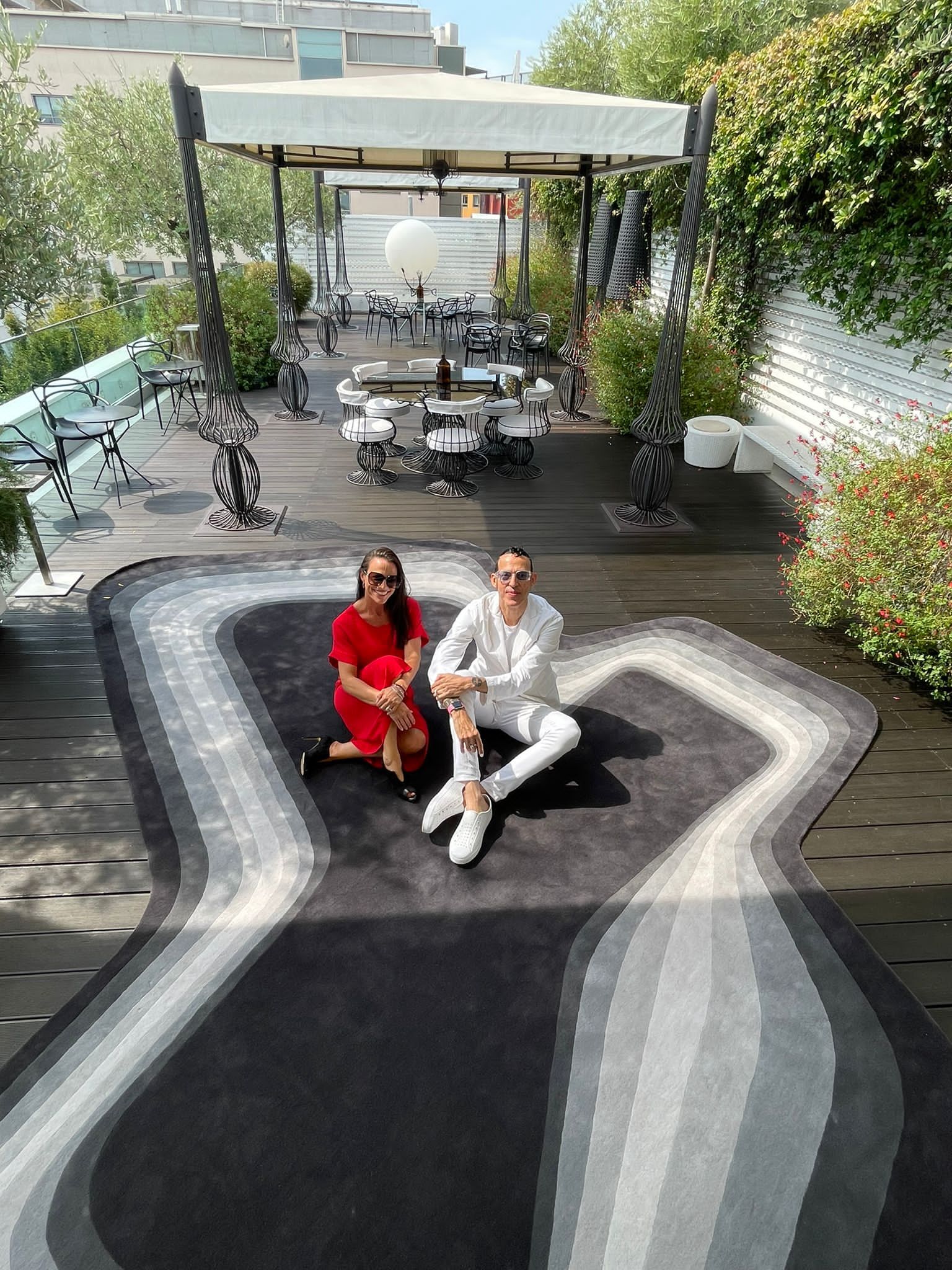 The Magna Pars Hotel is not only distinguished by its 5-stars and desirable location in Milan's fashion and design district; on top of the perfect service and first-class interior design, it is the first so-called 'Hotel à Parfum' of its kind. Born in the former Martone family perfume factory, it combines tradition with the avant-garde.
Each of the sixty suites has its own fragrance palette. In the Almond Blossom Suite, for example, you will find handmade interior design items that match the perfume, while the Cedar Wood, Cinnamon Blossom and Bergamot Suites offer completely different scents and living experiences. The artwork is also curated to fit each suite, of course.
Guests interested in artisan perfume-making can, quite literally, get a flavour of this craft by visiting the in-house laboratories or taking the workshop at the historic factory. All in all, a stay at the Magna Pars Hotel in Milan offers an experience for every sense. Here at kymo, we are therefore all the more pleased to contribute to this extraordinary place's special charm together with Karim Rashid.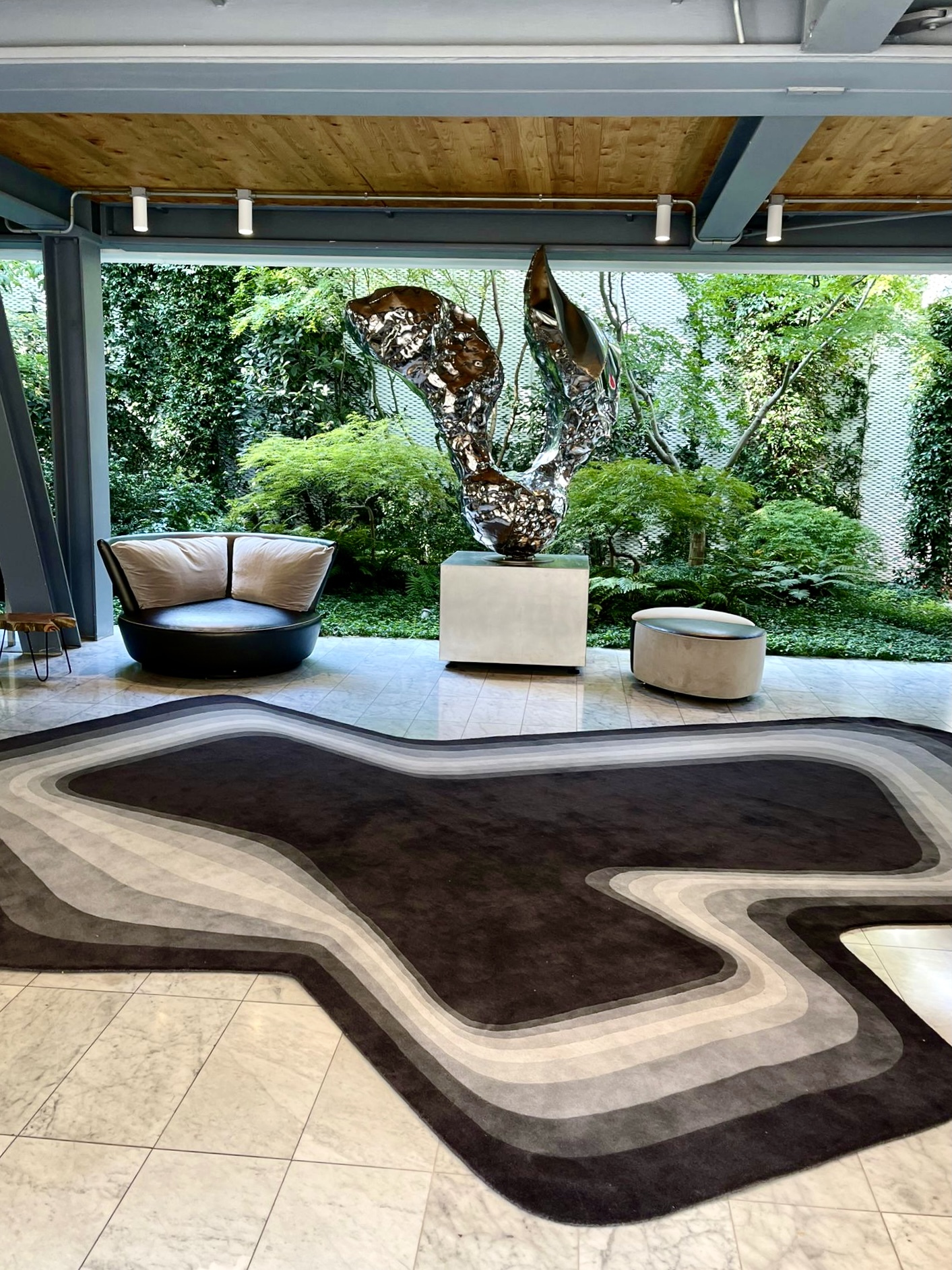 We would like to thank Rashid and Barbara Rohner, as well as Magna Pars, for their cooperation on this project. kymo also wishes all the guests of the Hotel à Parfum a very enjoyable stay, which we hope will be made even sweeter by our unique Floorwear®. Anyone with ideas for their own project is welcome to contact us at any time or to simply use our Project Assistant:
Photos:
Karim Rashid
Barbara Rohner
Magna Pars Hotel Milano