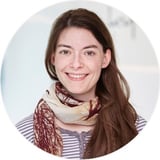 IN THE BEGINNING, THE SEA - DESIGNER EKHI BUSQUET'S MARITIME CREATIONS
This young designer's creativity has never lulled ever since she first encountered painting through her parents' friends at the age of ten. In 2010 the French designer with basque origins graduated with a special jury mention in Product Design & Interior Architecture from the ancestral Écolle Boule in Paris.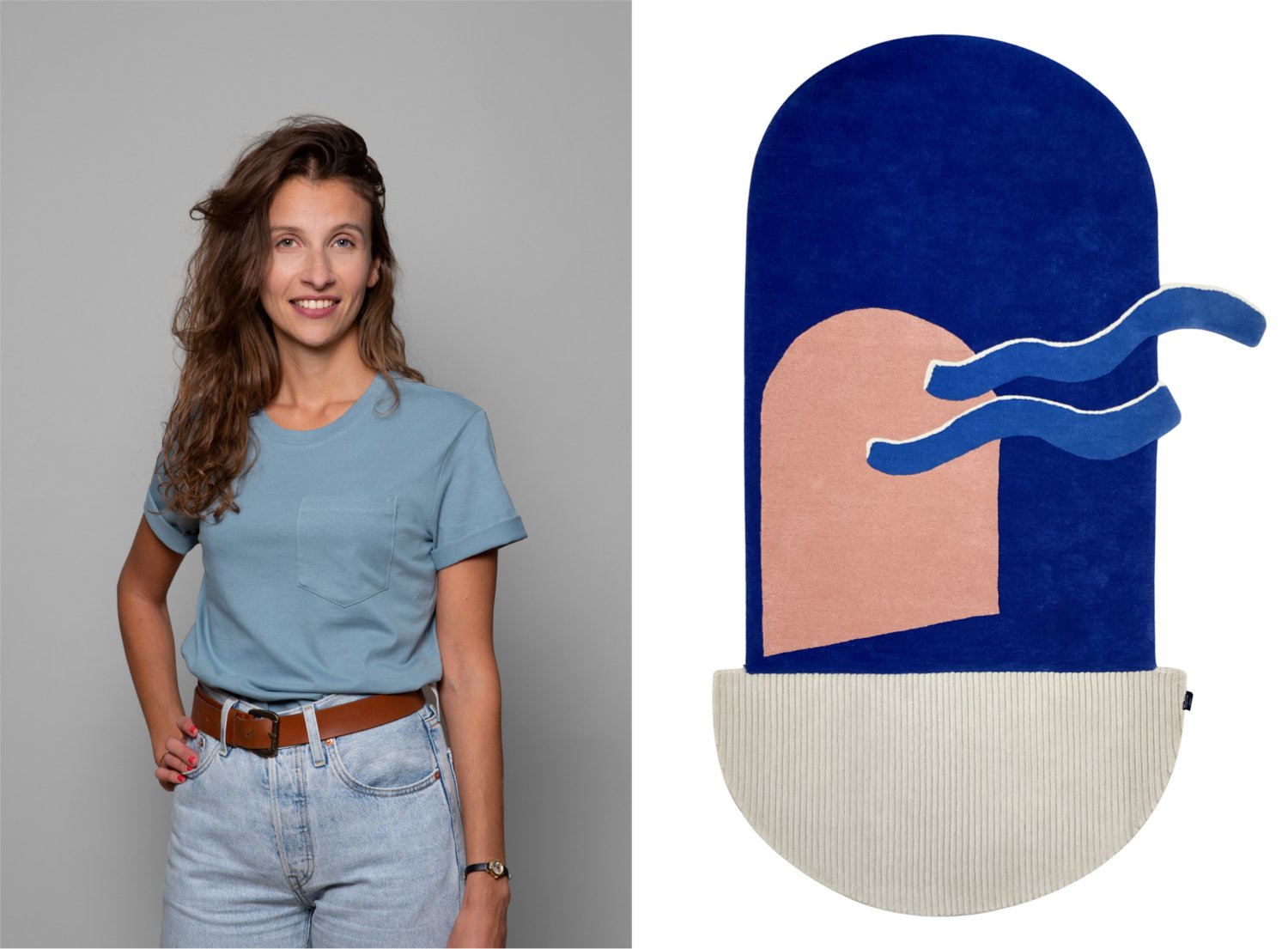 Ekhi Busquet has taken the design world by storm since then. Through the products she creates, she wants to surprise people for several playgrounds of design, for huge international companies as well as for small local companies.
After working as Director of Scenography for Christian Dior Perfumes, she focused on social production and created her first small-scale run of designer furniture, handmade in France. It immediately won the House of the Rising Stars Foundation prize and was distinguished as being 'of special interest' by the French state.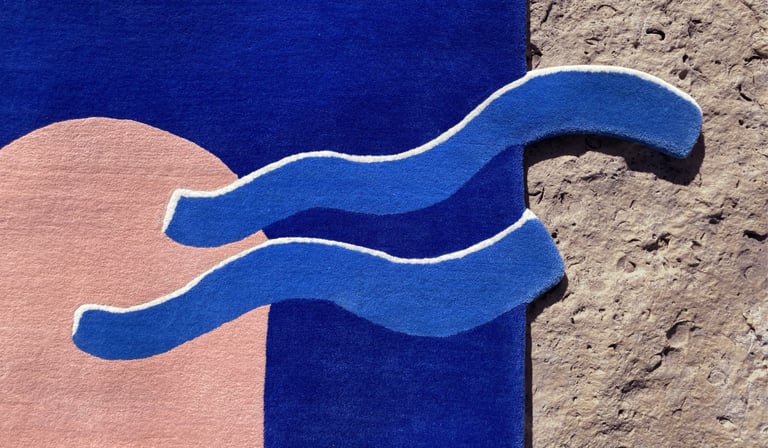 With her independent design studio, she has since collaborated with brands such as Lancôme, Dolce & Gabbana or L'Oréal on artistic projects in both Marseille and Paris.
Recurring themes of her works are the sea and sun of the French South. Typical of the region, overhanging window arches appear frequently and direct the eye towards the design. Clear forms and strong blue tones characterise Busquet's unmistakable style.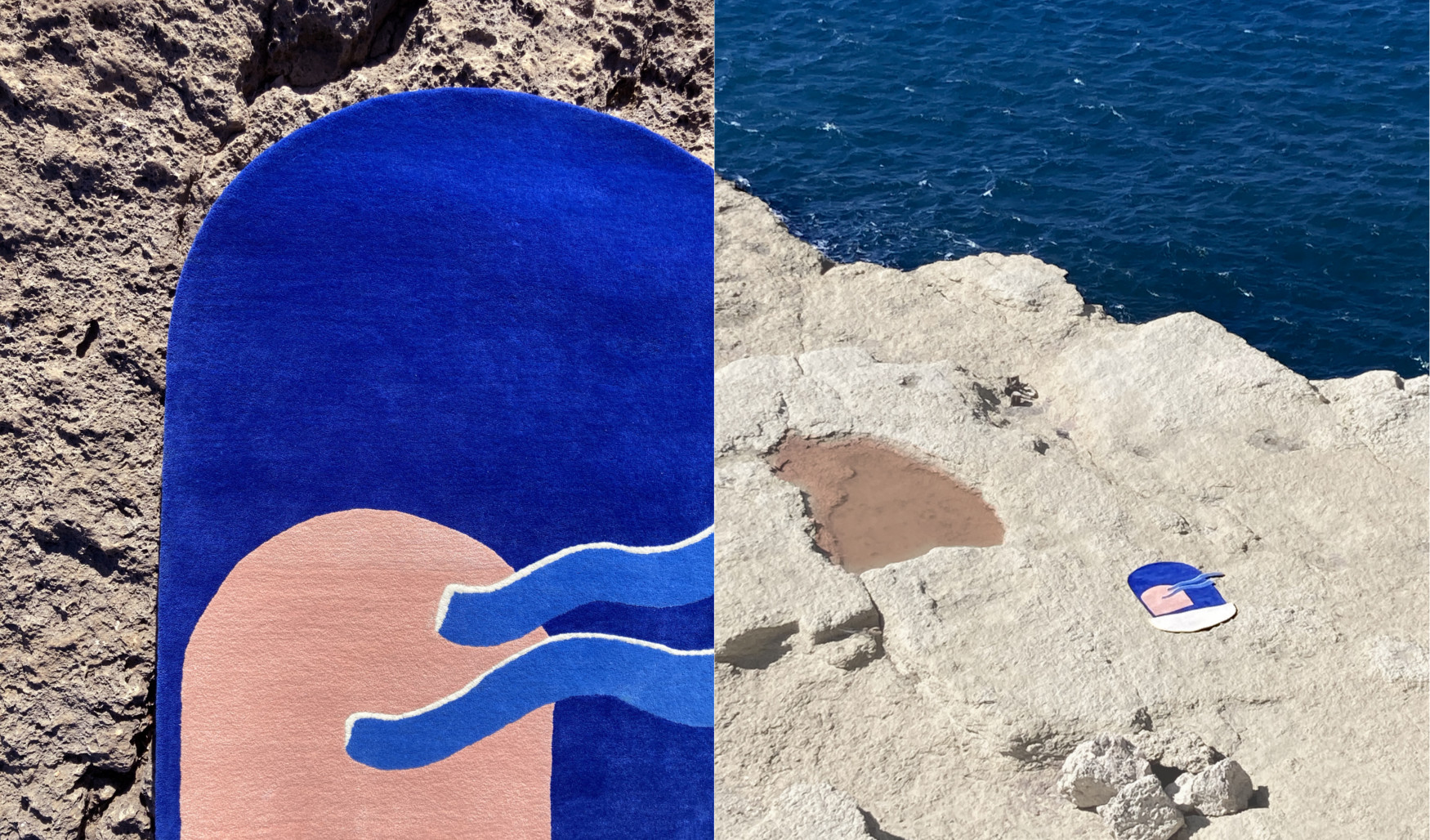 The first collaboration between kymo x Ekhi Busquet is a 'carte blanche'. The name of the work 'Au commencement, la mer' is an evocation of the Grand Sud. Ekhi is looking for an unusual design, something new, using the strong 'savoir-faire' of kymo. The designer particularly enjoys working with free shapes, visual tricks and different kinds of textures.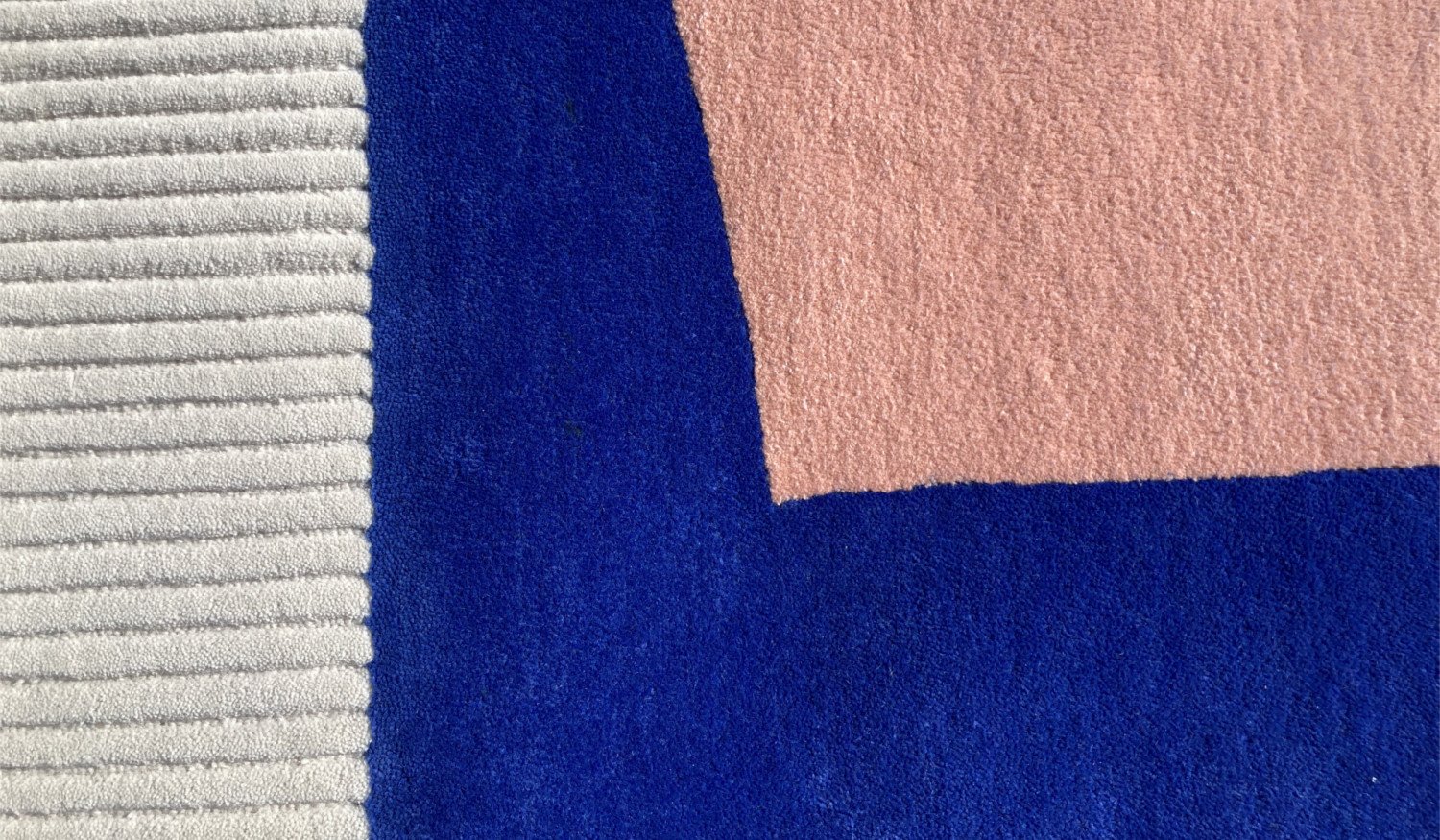 'Au commencement, la mer' maps a maritime morning atmosphere onto the floor. We made her design, a handmade rug creation, in such a way that an image is created on the floor by more than just perspective.
The use of different yarns and techniques gives the artwork additional haptic depth. The mixture of wool and viscose allows the individual elements to shimmer softly, underlining the view into the blue hour, in which day and night merge.
"I love the philosophy of kymo to create always something good, something we can be proud of! It was very unique to work with kymo which is obsessed by every detail and doing things by hand is key. Together, we made a great carpet with slow time and huge precision as we usually did in the French luxury industry. Can't wait to design something new again with kymo!" - Ekhi Busquet
If you are interested in this handmade designer rug by Ekhi Busquet, do not hesitate to contact us. To save on materials, this piece is only made to order and has external dimensions of approximately 145x230 cm. If you are yourself a designer or interior architect, you can learn more about your possibilities to implement your creative visions with kymo, by following the link.
Interior Design
Colour
Trend