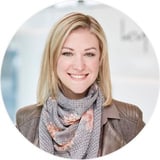 Rhythm, melody, harmony, beat and dramatic composition. There are many factors that come together in music to make it what it is – one of the most emotive products of human endeavour. Music inspires us, influences our thoughts, feelings and actions. Music is a cornerstone in kymo's foundation. There was a group of student DJ's who lived out their love for music alongside their entrepreneurial spirit.
They organised regular events in various hidden locations and brought big DJ-ing names to their city for the first time. They were true enthusiasts, driven by a desire to make electronic music accessible to everyone who might share their passion. This spirit continues to shape kymo to this day, especially given the original team consisted of many from this group of students. Over the years, some have gone their own way but one thing is still true – kmyo has the highest density of DJ's in an industry that has nothing to do with music!
Music is, and of course remains, an integral part of our corporate culture. It's a key ingredient in office life and finds its way onto our stands at trade fairs too. It's also inspires our creative process when it comes to product design, of course! But rhythm and dramatic composition are the metronome found in graphic design.

It could be as late as when choosing a name for a product that we turn to club music – from lo-fi beats to classic hits, everything is possible. CROSSFADER is an example of huge drone sounds in music.
Closely related is SPACE 89 viscose as well as FABRIC [FLAT] SUPERDOTS that create an overall impression of inspired simplicity and ingenuity. The dots on the turntable indicate tempo to the DJ, and are immediately recognisable as an emotive hallmark of any DJ-ing set created with passion and proper equipment, like the Techniks MK2.

Whilst we're on the subject of DJ-ing, from time to time we host some pretty legendary underground parties. There are a fair few people that were able to party with us at the annual furniture fair in Cologne. It's a space where you can experience the real kymo vibe alongside various big-names in the industry as well as experts from your own.
What's more, our office has a showroom with a large stage on which we show off our beloved FLOORWEAR® loud and proud. We also organise small, more intimate events now and then and give the stage over to the music.
Cover photo:
Tim Warnhoff
Insider
Collections
Behind the scene