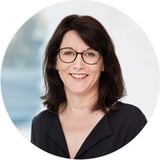 SCANDINAVIAN INTERIOR DESIGN – NATURE-INSPIRED LIVING TREND
Natural materials in light colors, combined with functionality and distinct shapes characterize the Scandinavian interior design. For many years, the Scandinavian style has now been enjoying a great popularity within our homes. But what makes this long-lasting living trend so popular?
Since the 1950s, the Scandinavian design is known worldwide. Especially the furniture chain IKEA with its budget-priced productions and its distinctive design played an important part in the growing popularity. After being out of fashion during the postmodern area, the living trend enjoyed again a revival in popularity around the turn of the millennium. Due to the growing awareness of the population regarding ecological issues, i.e. sustainability, the demand for the nature-loving Scandinavian style is consistently increasing.
Nature-inspired functional interior design
Scandinavian interior design is inspired by the beautiful nature of Scandinavia and is oriented towards the needs of its population.
The winters in Northern Europe are long, dark and harsh and the summers are short. Therefore, a big part of life takes place indoors. Coziness and functionality within one's home plays an important role.
Light colors, patterns and natural materials for a good mood and coziness
As sunlight is absent for many months, people bring light into their houses with many bright and friendly colors. Their love for the lush nature of Scandinavia is reflected in the generous use of natural materials.
Organically shaped wooden furniture shed coziness and warmth. The scent of the used timbers has a calming effect, light colors lift the mood. Therefore, pale wood and white coloring are the main elements of Scandinavian design.
Also, for other furnishings as well as textiles, mainly natural materials that feel cozy, are used: cotton, wood and linen, but also glass and porcelain. Fabrics with plant and animal patterns, decoration following the shape of leaves or natural landscapes bring summer into the homes. Above all, the accentuation with geometrical patterns is typical for the Scandinavian furnishing style.
Practical interior design facilitates your life
The clear lines and functionality of the Nordic design appeal to us a lot in this more and more complex world. Scandinavian furnishings meet the people's needs: Sofa bed, extendable tables and storage space hided within furniture facilitate our life.
A further advantage: The simple shapes of the Scandinavian interior design are timeless and can easily be combined with other styles.
Scandinavian carpets
Carpets in Scandinavian design create a comfortable ambience. The puristic nature look of the rugs and their clear lines radiate simplicity, warmth and coziness.
Here, too, many large geometrical zigzag-patterns are used. In combination with lightish furnishings and a few refreshing decorations, the Scandinavian carpet becomes a real eyecatcher. Plain-colored rugs in pastel shades, however, are perfect for a more modest interior design and shed tranquility and serenity.
Whether a wool rug in the living and sleeping room or a carpet in the corridor: Thanks to its classic design, Scandinavian rugs fit in any living area.