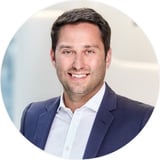 THE KYMO AID PROJECT IN INDIA
Working together to avoid a famine in the countryside
The COVID-19 pandemic has now taken hold of the whole world, and each of us is feeling great insecurity right now, perhaps even fears about how it will continue and may even have to limit ourselves. With all the problems and insecurities of our own, however, compassion and help is needed, today more than ever. Because in many other countries people are not only fighting for their existence, but simply for survival. It is very important to us to help where it is most needed.
It is no secret that many of our carpets are made in India and Nepal. For here there is a millennia old carpet tradition, craftsmanship and an understanding of materials like hardly anywhere else. But of course, especially now, dramatic conditions.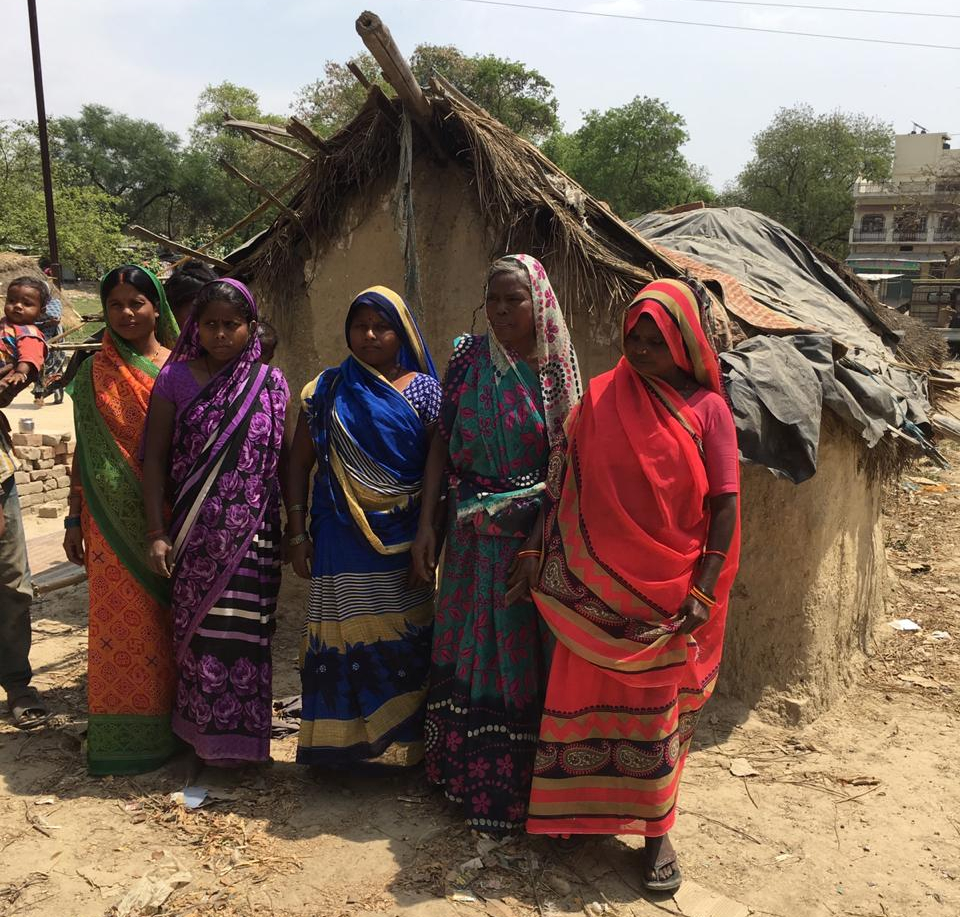 In a small village in the northeast of India, near Bhadohi, there is a small manufactory with which we have been working together for over 10 years and practically maintain a friendly relationship. We know the local people and have already achieved a lot together through mutual exchange. The craftsmen of the manufactory are masters of their trade and have already created so many wonderful works of art for kymo.
Since medical care is virtually non-existent so far from the capital, we opened our own clinic a few years ago, which provides free care for the employees of the manufactory as well as for all other people on site. In this way we were and are able to provide targeted support where help is really needed.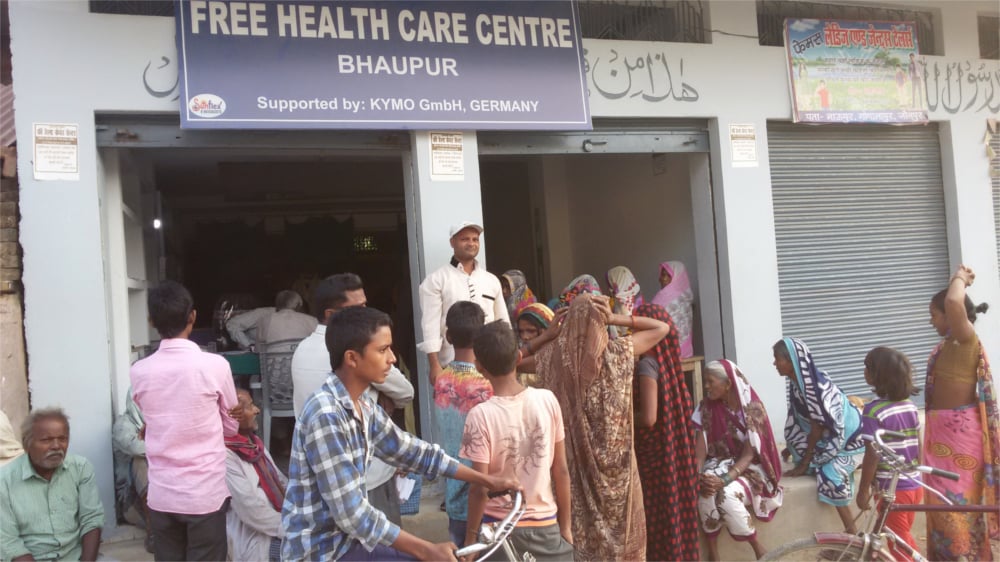 A few days ago, when I was looking for a conversation with the owner of the manufactory, who also supports the clinic with great dedication and reports as a trustworthy contact person on site, I learned that at the moment it is not the care of the sick that is the biggest problem, but that the people are suffering from hunger. I knew immediately that we had to help. As soon as possible.
I had expected masks and disinfectants to be urgently needed, but my friend told me that because of the nationwide closures, people have no income and cannot feed themselves and their families. There is no state aid and even the migrant workers sometimes return after a 500 km walk to a family that has nothing to eat itself.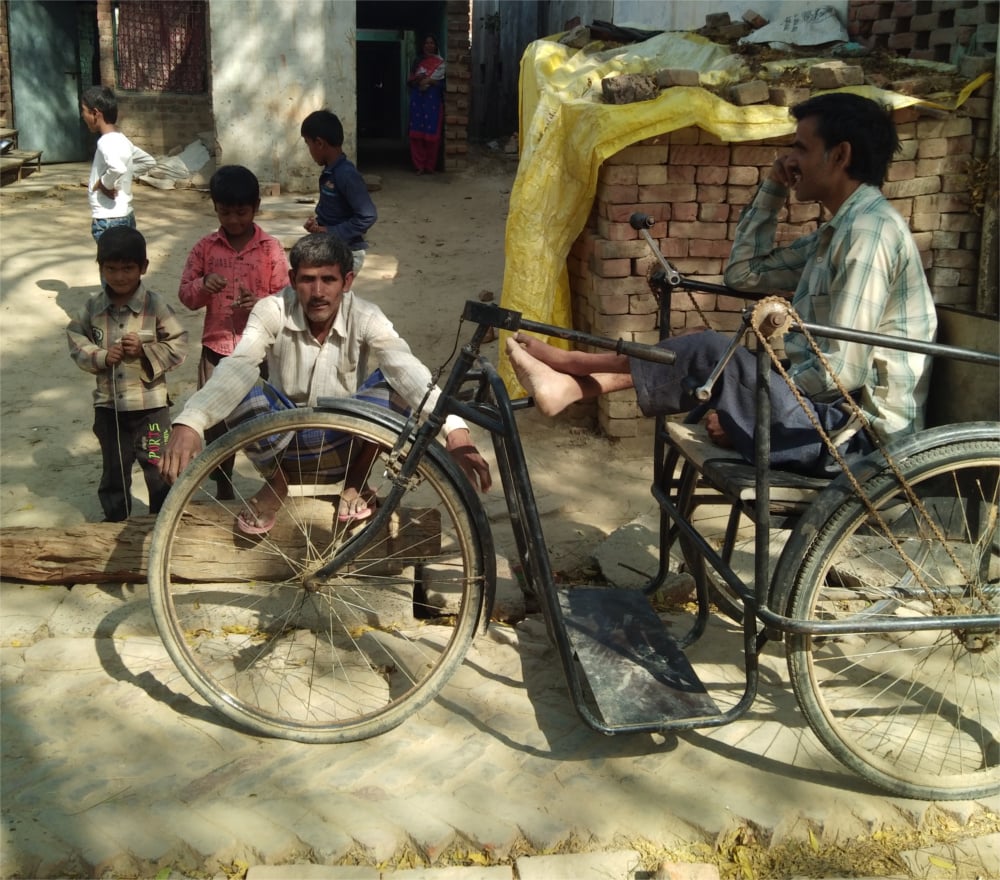 The food is available locally, only the individual means to buy it are missing. Without further ado, we have expanded our clinic to include a food distribution station, which distributes free food to the most needy among them. Support packages include flour, rice, pulses, sugar, potatoes and also soap. A family of 6 can survive for 14 days with only 15 Euros. We have already sent the first 100 of these packages and are working on the next deliveries.
All donations will reach the people 100% in the form of food. Of course we will pay for everything organisational ourselves.
Many thanks in advance also for your support!
Denis Türker
CEO kymo