Class of Leather
A class of leather turns the traditional hide into quite modern Floorwear®.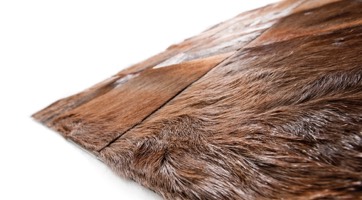 Leather is not only intended for the rustic audience.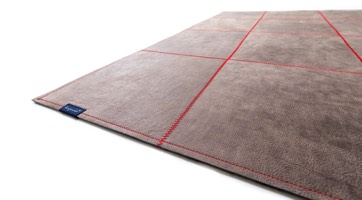 State-of-the-art design. Exquisite leather. A timeless carpet with a pinch of rusticality.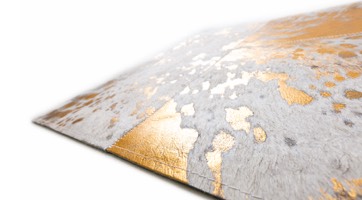 It glams up with an elaborate appliqué: peppered with silver and gold flecks, the surface receives a unique look, that adds the right portion of luxury!
Class of Leather - Our best projects
From coworking spaces to lounge areas and shops: leather carpets always add a touch of class.

retail
'Made in Germany' is a symbol of quality, the epitome of durability and reliability. There are few companies this could apply to more than the traditional kitchen company Warendorf. But just because it's traditional doesn't mean it's covered in cobwebs. Far from it. Its brand bears all the right hallmarks: contemporary aesthetics, unobtrusive composition and neat designs. This is most certainly a brand of modern times. Befitting its image, a leaf was taken out of kymo's own traditional range for the company's showroom in Berlin: THE MASHUP Pure Edition.
Further details and images

residential
Fitted by DZINE and surrounded by the glorious landscapes of Hillsborough stands a villa that can only be described as a total hit. By marrying modern Italian design with abstract art, the eye is enticed to explore the hills of California as they expand before the floor-to-ceiling bedroom window. Our Rare Soul Premium leather carpet in a soft grey offers a natural covering underfoot for an extra touch of well-being.
Further details and images
Find your perfect rug with our product finder
Take the tour with our assistant to find your perfect rug easily or explore all collections by yourself.