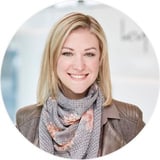 HANDMADE FLOKATI RUGS FOR A FLUFFY RETRO LOUNGE FEELING
How is a Flokati rug made? Wool, handicraft, mountain torrents and a lot of love shape this piece of timeless home decor.
The first flokati rug originated hundreds of years ago in Greece, where it was developed by shepherds. With its pleasant warmth and unmistakable look it achieved international cult status in the 1970s. Now this eye-catcher is back! As a handmade and recyclable natural product, flokati carpets are experiencing new popularity in home design today.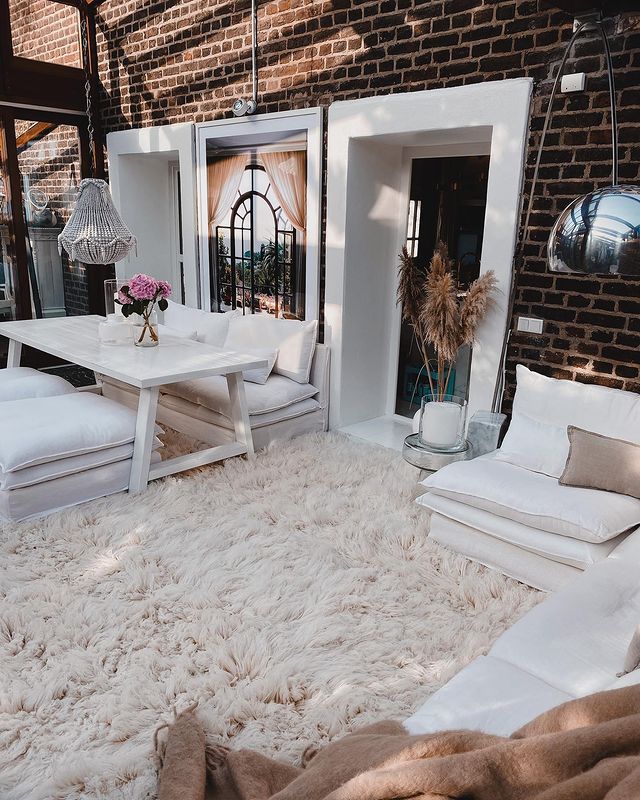 Retro Lounge completes the kymo collection with a flokati that couldn't be more of a classic. Like the original design from the 70s, this flokati is lovingly handmade in Greece using traditional methods.
The natural white, undyed wool is first spun and then woven by hand into a sumptuous Floorwear®. The fact that only the finest New Zealand wool is used in this process speaks for itself. And because its natural character is so unique, Retro Lounge is also only available in undyed white wool, in all its shades.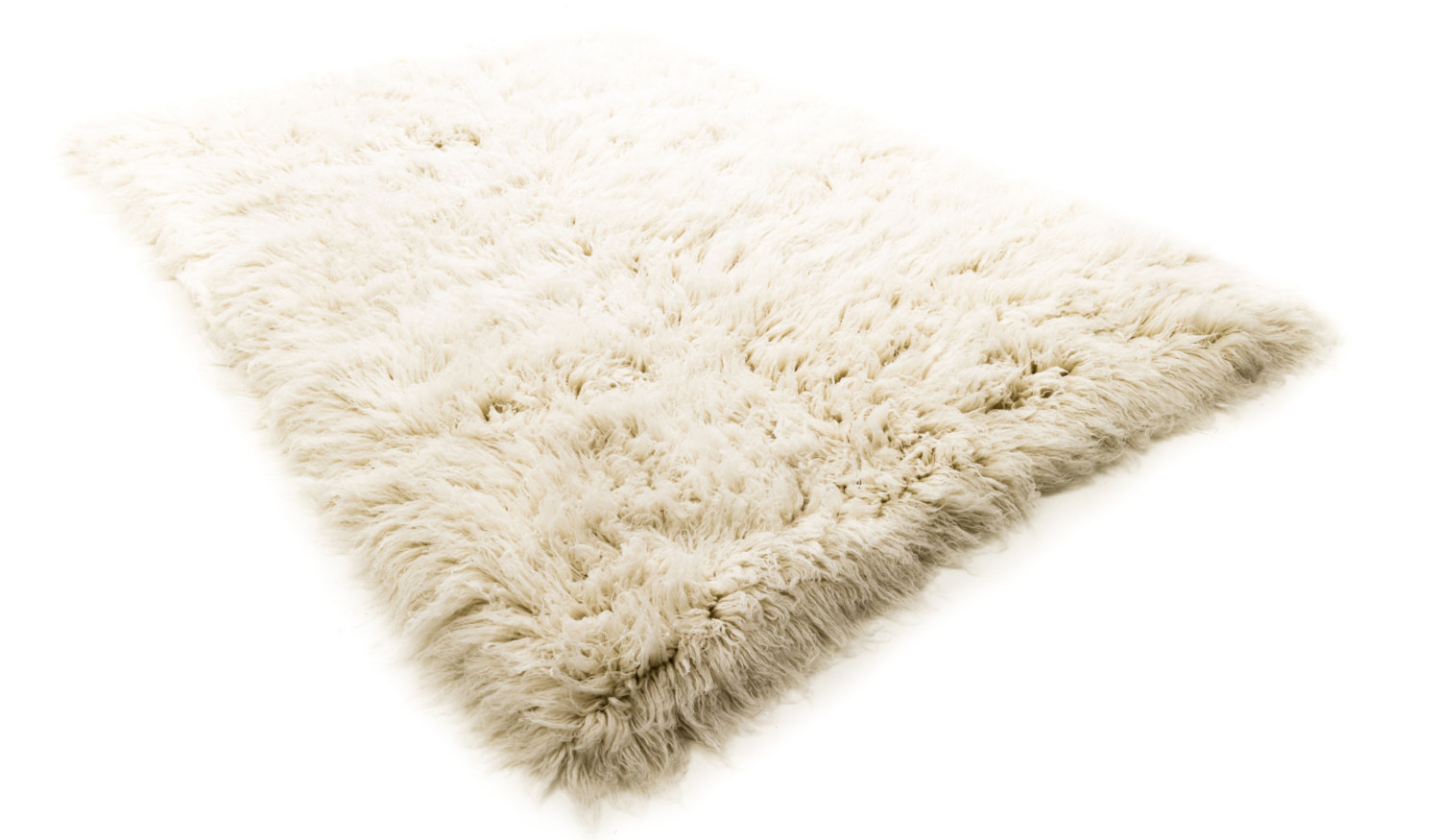 The extra-long pile is given a very special treatment at the end: the finished Floorwear® is washed in a basin under a flow of stream. The stream twists the pile fibres even further, making them even more robust and giving them their unmistakable look.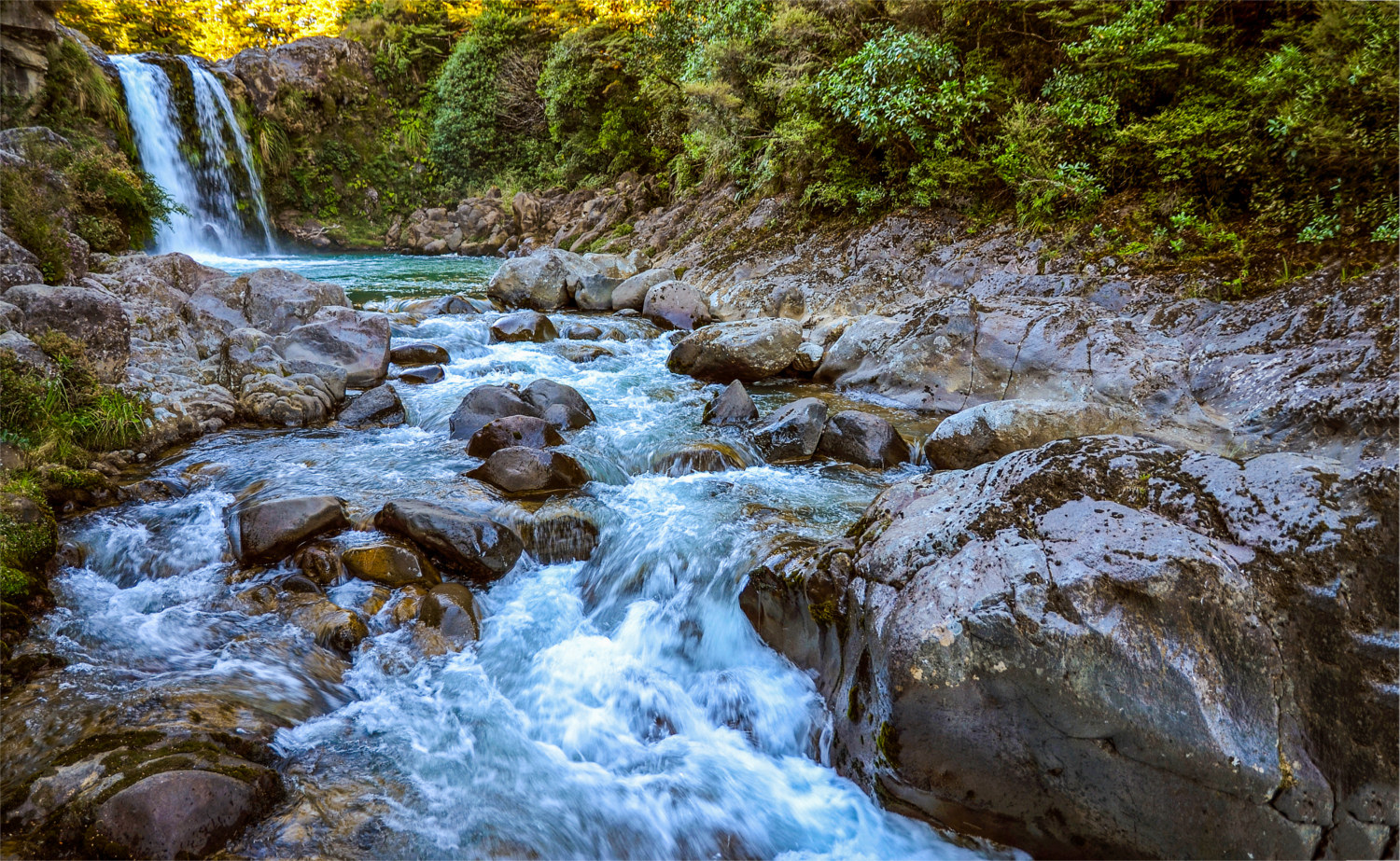 After many hours in this natural whirlpool, the flokati is hung out to dry in the sun before passing a final quality control. Thanks to this traditional process, the wool becomes super fluffy and robust. And because RETRO LOUNGE lies flat on the floor even without a second backing and has good sound-absorbing properties due to its volume, we deliberately do without this additional component for the sake of the environment. Because this way the pure wool can be recycled easily.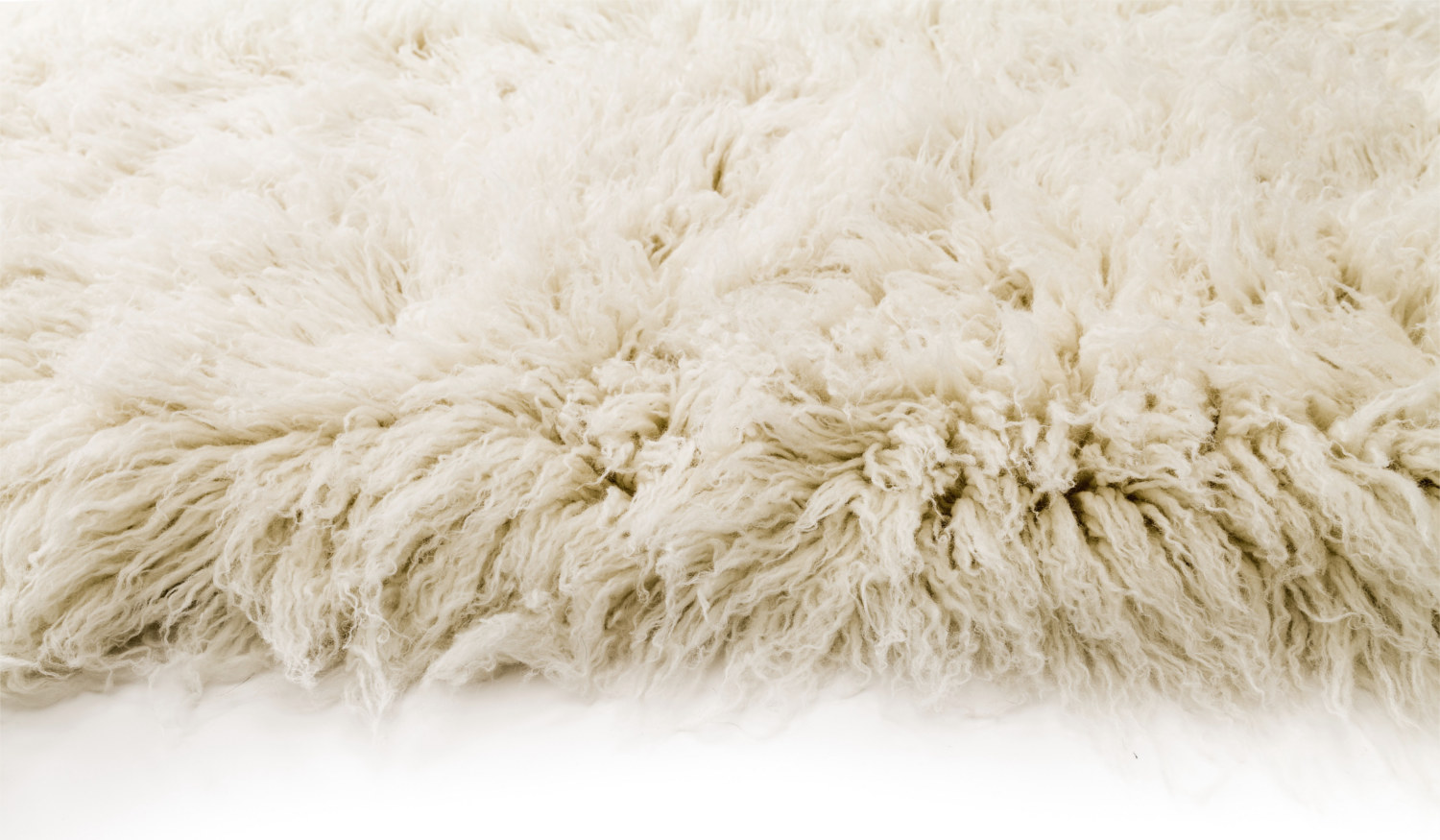 The name Retro Lounge also has a much deeper meaning for us at kymo, however: the Retro Lounge Crew was the DJ group from which the first kymo line-up was formed. Back then, in the mid-90s, they put on the first big parties with international DJ attendees in their hometown of Karlsruhe. So, this Floorwear® gives us more of a personal retro feel…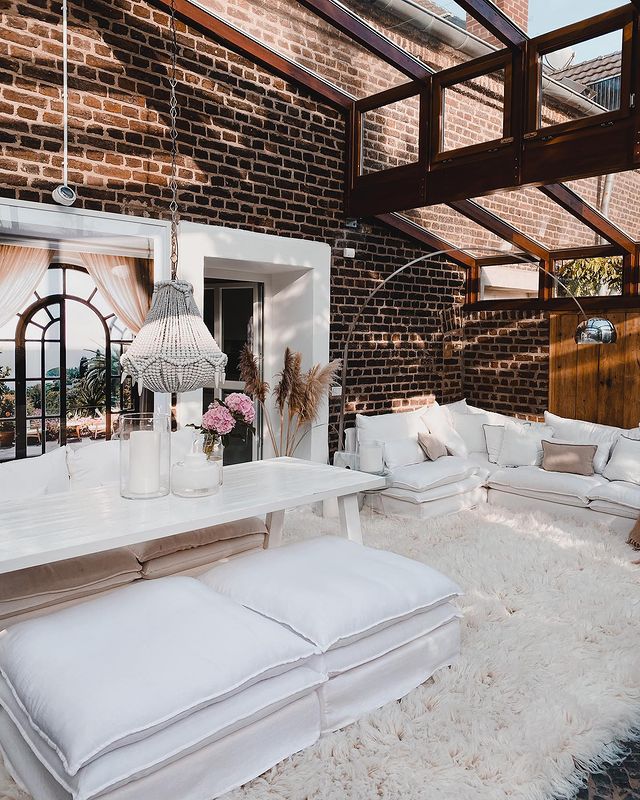 If you want to transport this very special retro flair into your living room, you can do so here. The contemporary lounge classic fits perfectly with the ongoing cocooning trend and transforms any room into a feel-good oasis. Would you like a different colour or need an custom shape? Just get in touch with us!
Photos:
Lena Terlutter (1), (2), (6)
Thomas A. Berger (3), (5)
VarnaK (4)
Collections
Interior Design
Behind the scene
Materials
Trend