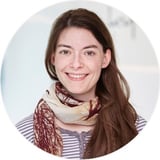 THE PERFECT HOME OFFICE RUG - HOW TO CREATE THE BEST WORKING ENVIRONMENT
After two years of increased to complete working from home, many people have now set up a permanent place to work at home. Those who have the opportunity have chosen a corner, a room or even a floor for productive hours.
In most cases, this area at home was spontaneously converted and previously served another function or lay idle. It was not uncommon for a mindful evaluation and redesign of the space to be neglected in the sudden change. If you now want to consciously (re)design your workspace at home, here are some tips on choosing the right rug.
Topics: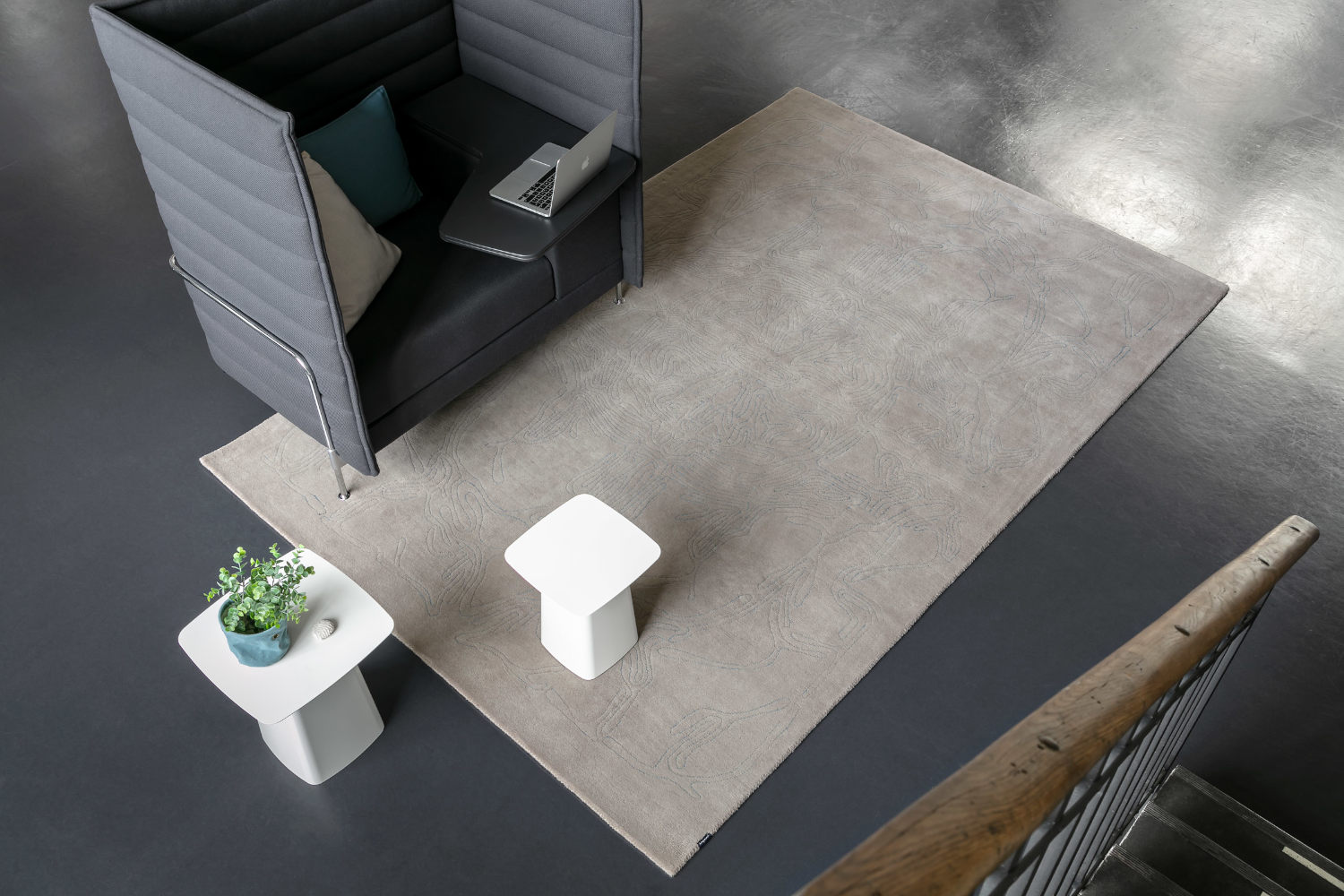 What should not be neglected alongside functional desks, ergonomic seating and appropriate hardware equipment is the feeling of well-being. Those who furnish not only a functional but also an inviting workplace are more likely to come back to it and feel directly more comfortable during their time in the home office.
Go with the seasons when furnishing your home office
To ensure variety and at the same time keep up with the demands of the seasons, it is also a good idea to redecorate a little at least twice a year. In between, of course, you can also bring a breath of fresh air into the home office with matching decorations. While tables and hardware do not have to be changed, it is a good idea to buy smaller items such as rugs and chairs in two sets.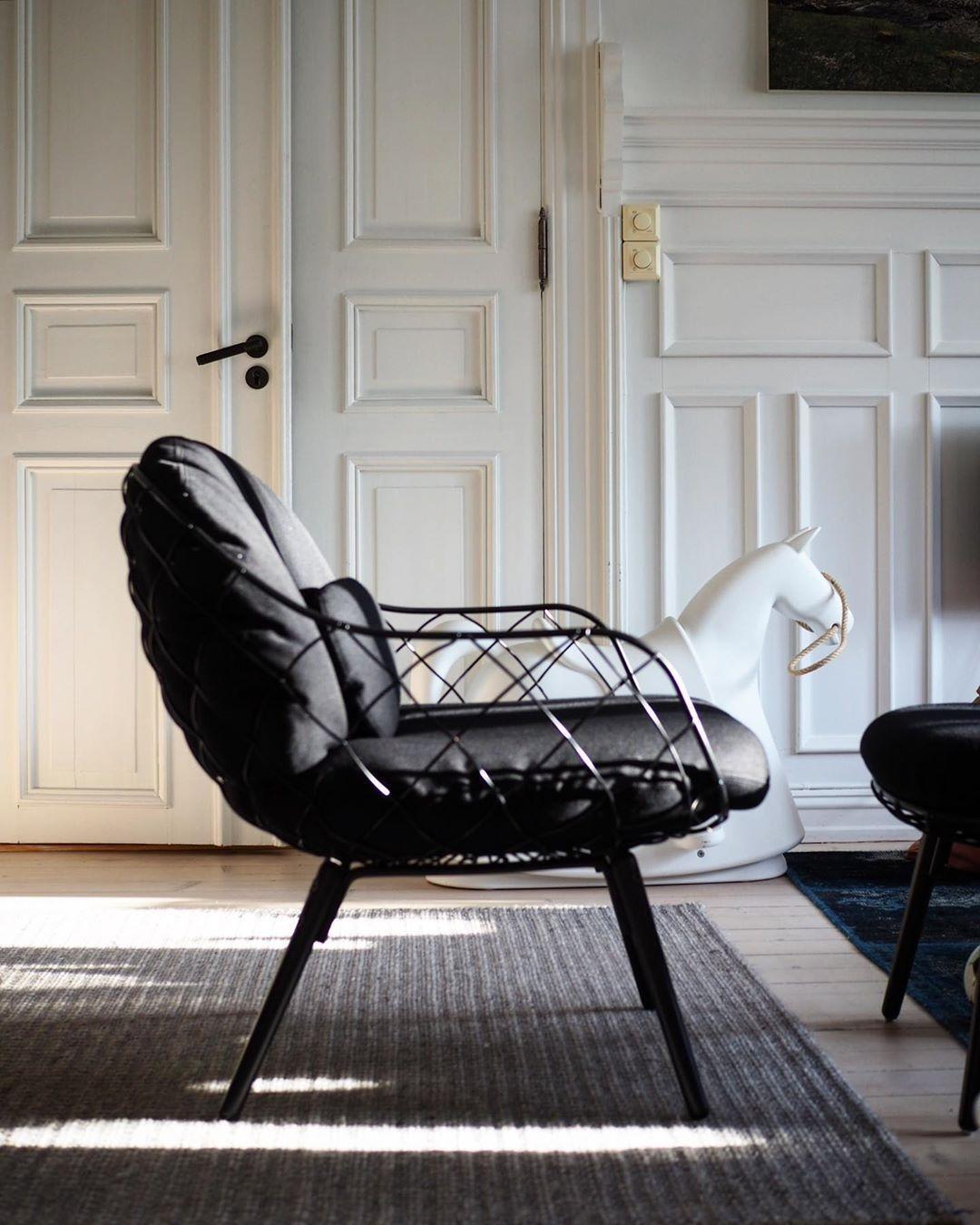 Set up your home office perfectly for the winter
The workplace can be made cosier in winter, for example, by furnishing it with a fluffy rug at the feet and an upholstered shell chair. The chair should keep draughts away from the back so that at least the lower back does not get cramped. A cosy rug at the feet also offers comfort in contrast to the cold, digital surfaces of the modern working world. Warm feet make for a better overall feeling of well-being, especially when sitting for hours without moving causes the circulation to run down and you freeze more quickly.
Warm feet for a healthy posture at the desk
Keeping your feet warm on the floor can also have a positive effect on your posture and prevent back pain and neck tension. Especially those who make regular use of a standing desk will appreciate a comfortable surface. In addition, the more voluminous the rug, the more small, unnoticed balancing movements are performed in the body when standing on it, which keep the spine and the entire musculature active.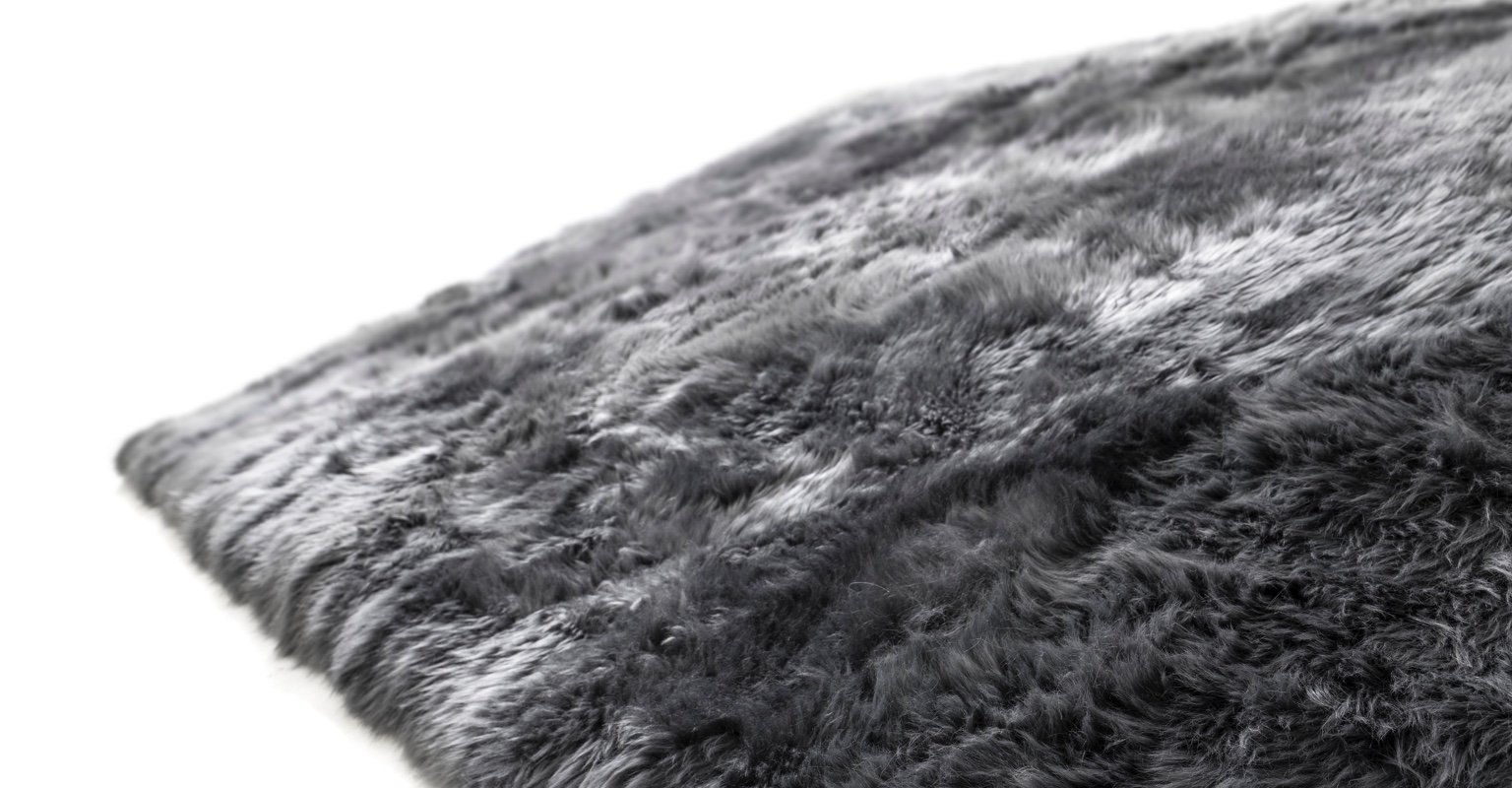 Summer furnishings for the home office
When the temperatures rise in summer and you start to sweat even while sitting, you should also adapt the equipment of your workplace at home. A light office chair with an air-permeable backrest can help. Additionally, rugs made of Tencel, wool or viscose help to regulate the indoor climate.
Regulating indoor air with suitable
rugs

, even for allergy sufferers

These materials absorb excess moisture from the air and release it back into the room when it is too dry. This makes it easier to work even on muggy or extremely dry heat days. Not to be forgotten, dry indoor air can also be caused by air-conditioning systems, so it makes sense to equip air-conditioned rooms generously with rugs made of regulating materials. The sustainable tencel fibre is particularly suitable for allergy sufferers due to its structure.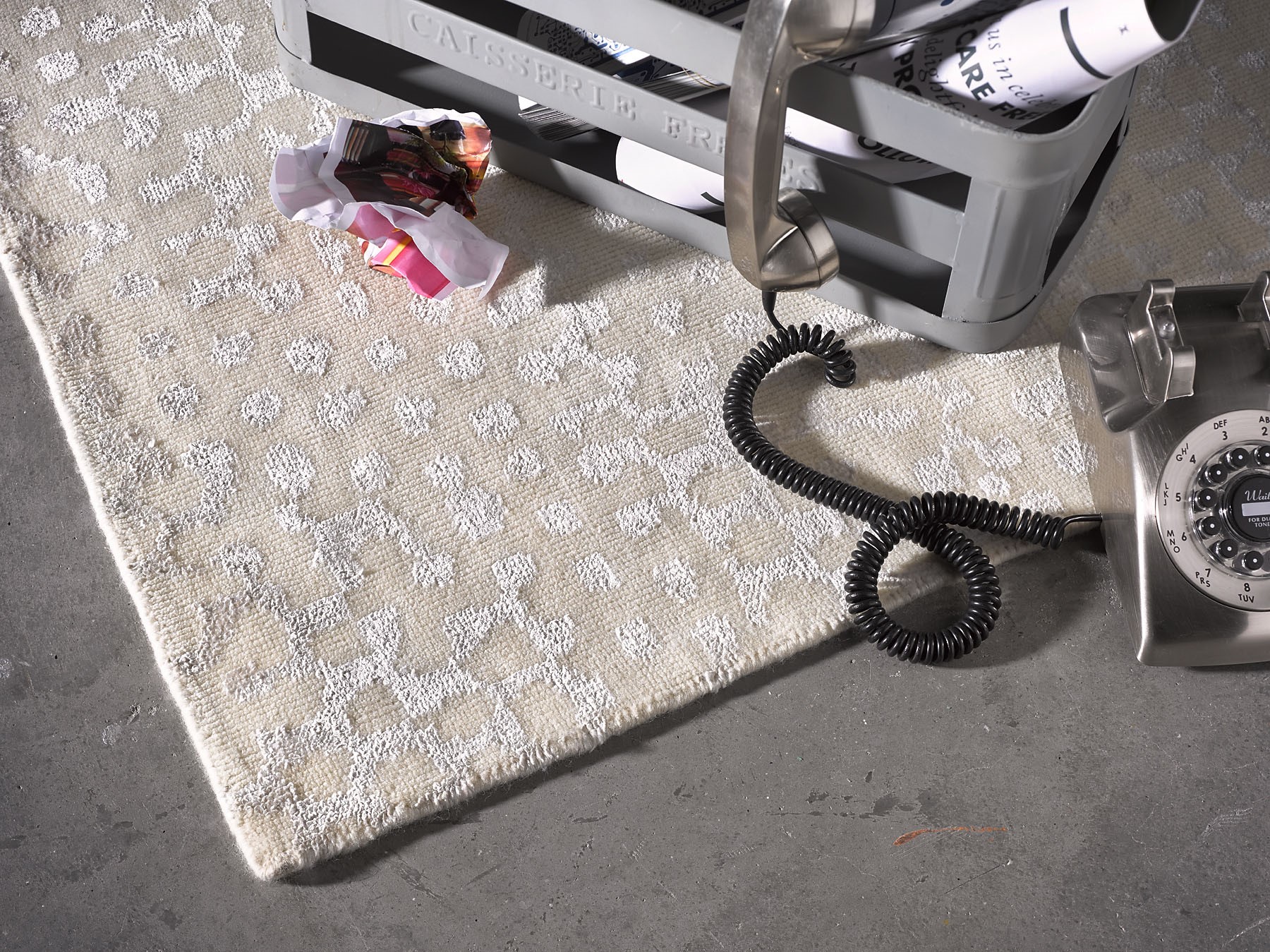 Home office outside with high-quality outdoor rugs
If you are lucky enough to have a workplace with a direct connection to a balcony or terrace, you can include this feature in the perfect design. Not only is air circulation certainly easier, but indoor and outdoor areas can also be visually linked by suitable rugs. A high-quality outdoor rug, which is also suitable for indoors, is particularly suitable here. Here you will find an overview of our outdoor rug models.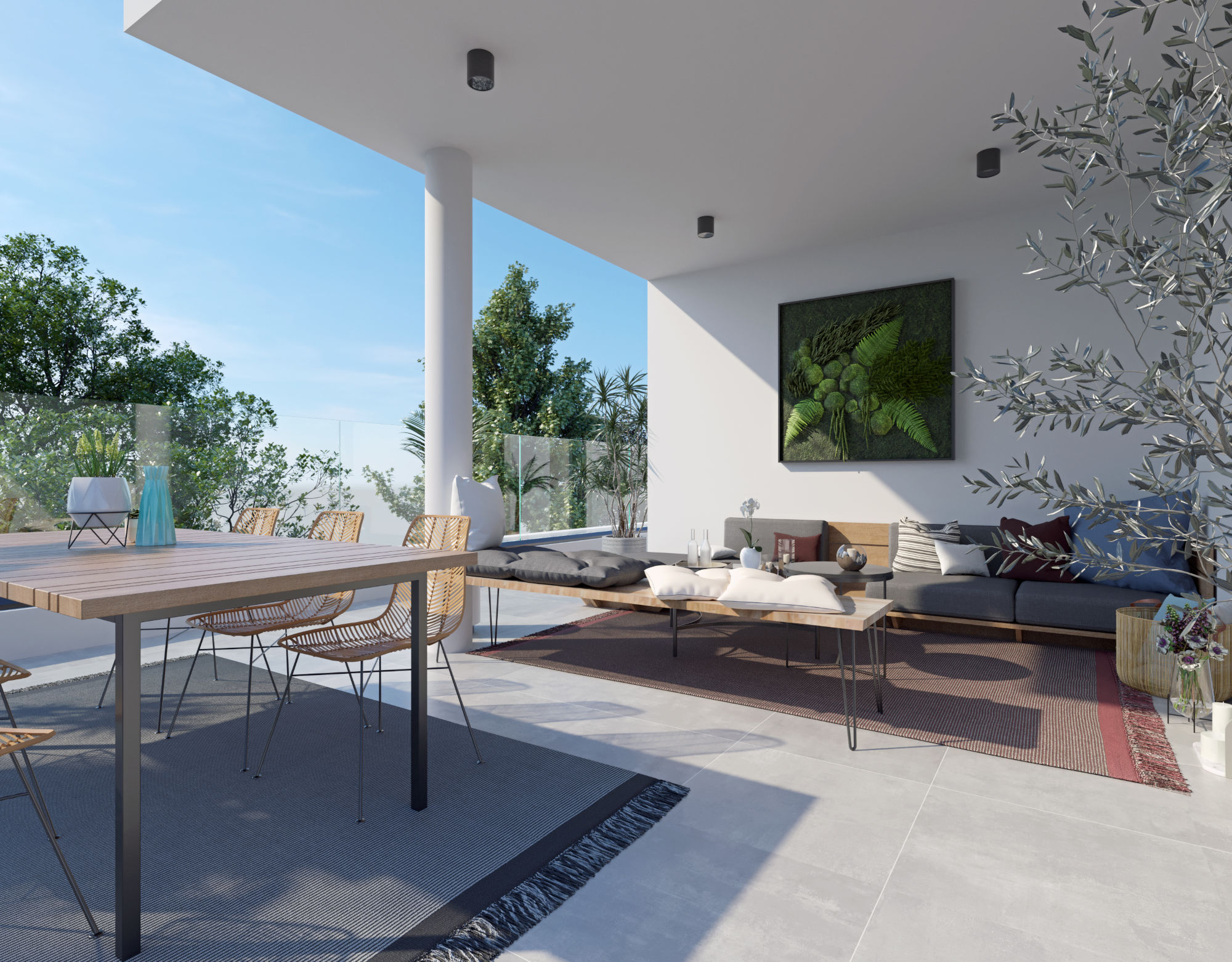 Tip: Place the same outdoor rug indoors and outdoors so that the transition to the outdoors is visually supported. As a practical side effect, the home office appears more airy and those who have the possibility can also set up outside to work in suitable weather conditions. A high-quality outdoor rug can withstand any weather, should be UV-resistant and protect the feet from the heat or cold of the floor covering. The use of an indoor/outdoor rug makes particular sense near the balcony or terrace access, as higher loads often occur in the adjoining room as well, whether due to foot traffic or sunlight.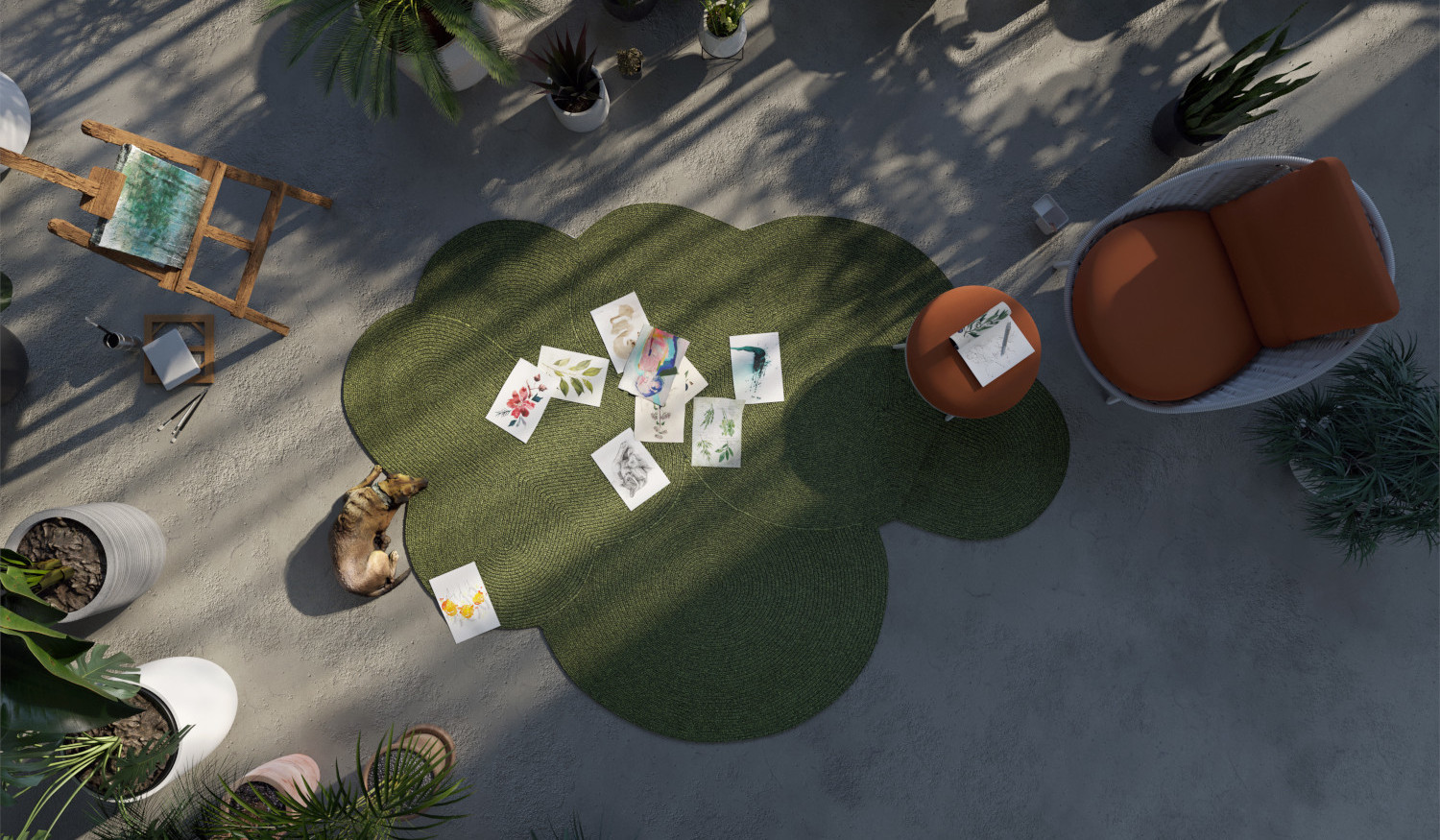 Extend the life of your home office rug
Be careful with chair legs on rugs as they can leave impressions. While wool has a certain recovery capacity, impressions cannot be removed once they have formed, especially on fine viscose or Tencel rugs. The nature of these fibres allows for the absorption and rapid transport of moisture into the fibre interior, but causes them to become brittle as well as irreversibly swell if liquid is spilled on the rug. Regular vacuuming minimises the build-up of dirt. In any case, make sure you follow the appropriate care instructions for your particular model. You can download our carpet care instructions anytime if you need them.
Choosing the perfect rugs for your home office
It is therefore advisable to select the rug not only according to its appearance, but also with regard to the load it will be exposed to in your own home office. For chair legs, we recommend furniture glides in all cases. If you use a sitting ball or stand a lot at work, perhaps even without shoes, you can also opt for less resilient viscose rugs with an elegant glossy look.
Chair leg marks, on the other hand, are lost particularly well in high-pile rugs made of polyester or cosy wool models. If you have an adjoining balcony or terrace, water-repellent polypropylene rugs are particularly suitable as flat outdoor models. Our polypropylene and PET rugs are super resilient and show hardly any signs ofs chair legs, which also makes them perfect for indoor use when the load demands it.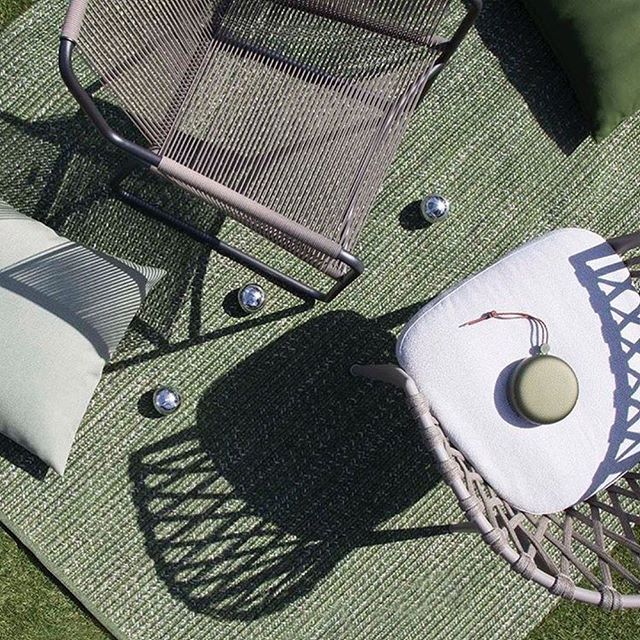 Set colour accents for a good mood in the home office
When choosing the right rug for the home office, you can go for strong colours. This way, the work area can be visually separated from the rest of the living area and a visual trigger is set to get you in the mood for work. As a splash of colour on the floor, a cheerful rug immediately puts you in a good mood in the home office without attracting attention during video calls. If, on the other hand, you are looking for more concentration, it is best to go for muted tones and uniform patterns. Flat, hand-woven wool rugs bring a bit of naturalness and calm to the screen.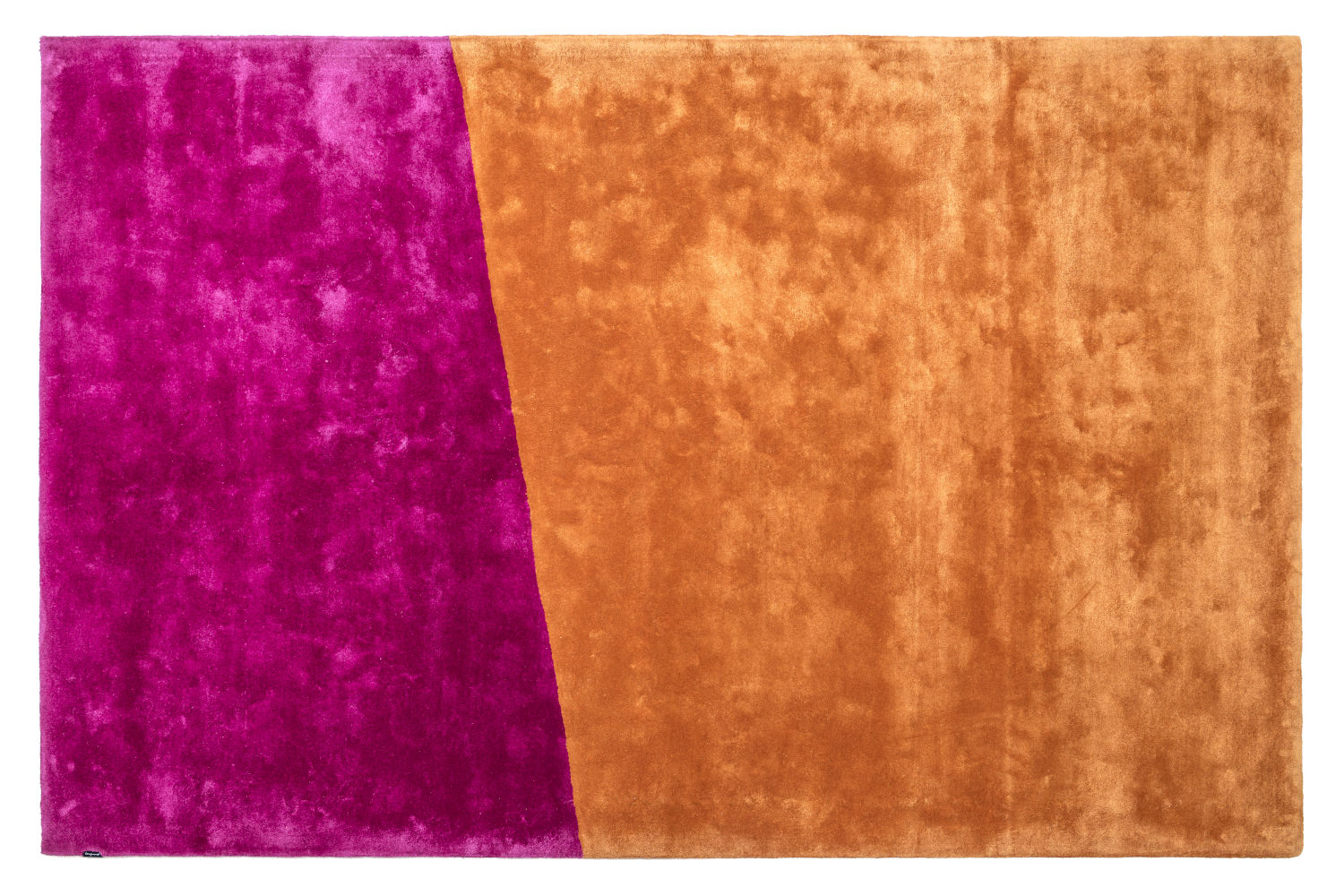 Improve video calls acoustically with sound-absorbing rugs
But it is not only visually that rugs and carpets can make for a more pleasant working experience at home. Many models have a strong sound-absorbing effect, which improves the sound quality of both video calls and telephone conversations. Perhaps the neighbours, home office "colleagues" and other housemates will also be pleased to hear less echo from the study, especially in tiled rooms or with high ceilings.
Sound-insulating carpets for concentrated work
The following applies: the denser the pile of a rug or carpet, the more sound it absorbs. In addition, many of our models are reinforced with the kymo SUPERSONIC acoustic felt backing, which not only improves the dimensional stability of the rug, but also reinforces the sound-absorbing properties of all materials. It is not for nothing that the Royal Swedish Opera has fully equipped its sound room with our floorwear.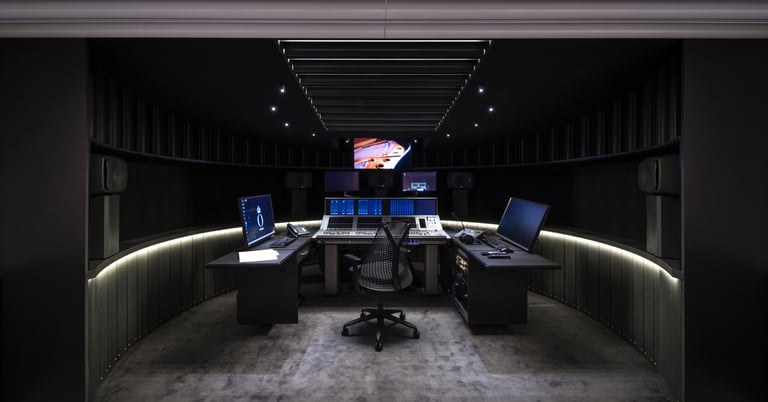 This way, sound is absorbed by the rug instead of reflecting off the floor and walls, which mitigates already imperfect sound quality and noise, especially in Voice-over-IP applications, and thus protects concentration. The other video conference participants will also benefit from this effect.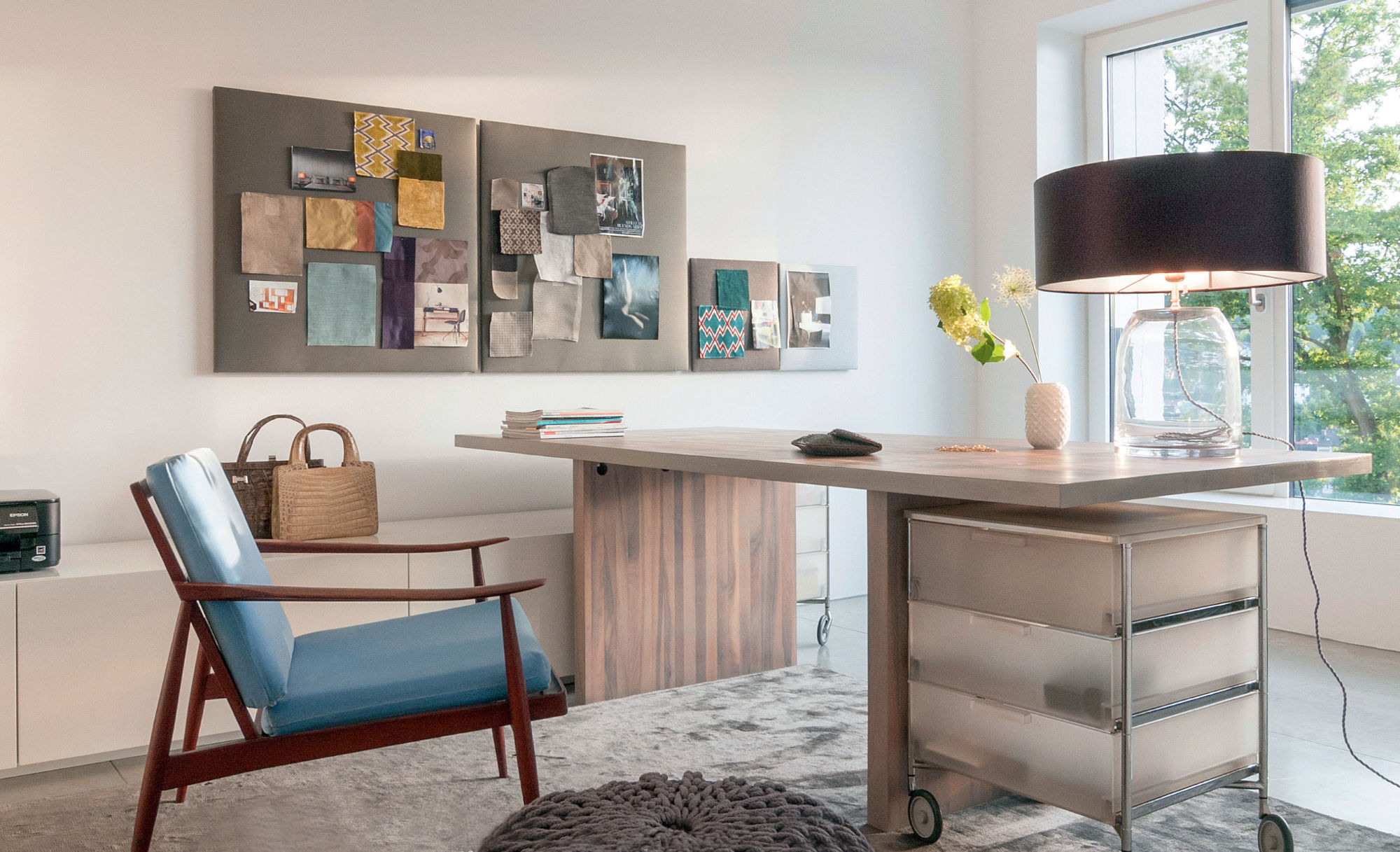 No matter what work you do, a beautifully designed environment has a positive effect on well-being and productivity. The kymo team hopes you have fun decorating and will be happy to advise you on the perfect rugs for your home office at any time!
Images:
Villa Mainblick / Moser (1 & 11)
Nikolay Kazakov (2)
Nichlas Hoel Hvesser (3)
Thomas A. Berger (4 & 9)
Fotostudio Casa GmbH (5)
3Designedly (6 & 7)
Simon Cook Agencies (8)
Lasse Olsson für + Rolf Architecture Stockholm (10)
Collections
Interior Design
Colour
Trend
Carpet Care